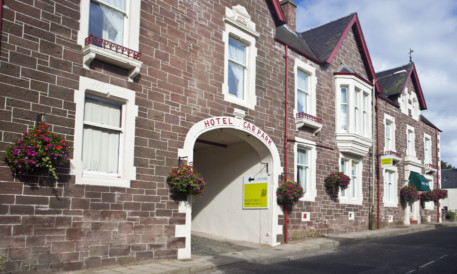 The owner of an award-winning Perthshire restaurant has called on Scottish and UK Governments to give extra help to the rural hospitality trade.
Alison Bouteloup, who runs the Barley Bree in Muthill, near Crieff, with husband Fabrice, said the industry is a vital contributor to the countryside economy, yet it is struggling to recover from the recession.
It is also coping with the impact of Scotland's lower driving limit which has markedly affected trade in rural hotels, restaurants, pubs and clubs.
The Barley Bree, a Scottish restaurant of the year prizewinner, has invested £30,000 in upgrading its dining operation to make up for the loss in alcohol sales.
She hopes the spending will be rewarded, but she said her type of business should be given more state help.
She said: "It's impossible not to see the impact the new drink driving limit is having on the trade we devote our lives to."
The Scottish Licensed Trade Association reported that almost half of the country's rural pubs, hotels and restaurants suffered a decline in trade over Christmas last year.
Its 2016 forecast was bleak, with just a third expecting any growth in trade in the coming months.
She continued: "This leaves two options, move with the changes and tailor your offering, or shut up shop.
"Sadly, the latter is increasingly becoming the only option for many.
"We've seen a marked decrease in the number of larger tables for Sunday lunch and customers are no longer ordering a bottle of wine to enjoy over their meal."
Food has become more important, and the Barley Bree has moved its bar out of its restaurant to create more space for dining.
"It's all about trial and error at the moment but we're determined to rise to the increasing challenges,"Alison continued.
The premises employing 14 local staff is also a small hotel, and she believed the sector should benefit from a reduced VAT rate for selling rooms.
That concession would encourage people to spend a night or two away more often and boost the rural economy.
She added: "A proposed tourist tax is a bad idea if you ask me.
"Why not target the big businesses that sell large quantities of alcohol at cheap prices instead of making small business like us pay the price?
"We need a level playing field and a stable economic environment for the benefit of the rural hospitality trade, and indeed the whole country."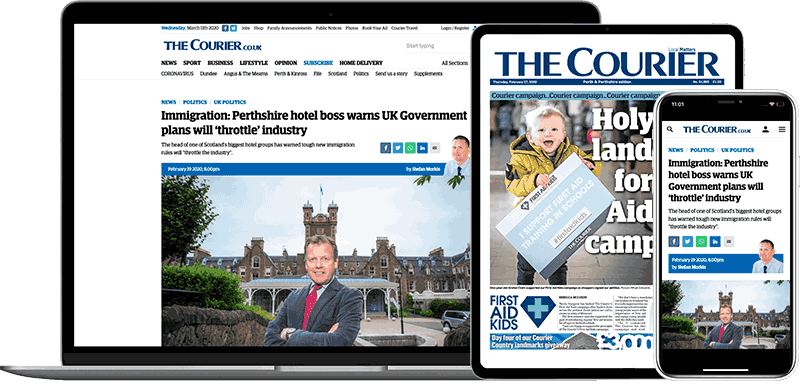 Help support quality local journalism … become a digital subscriber to The Courier
For as little as £5.99 a month you can access all of our content, including Premium articles.
Subscribe