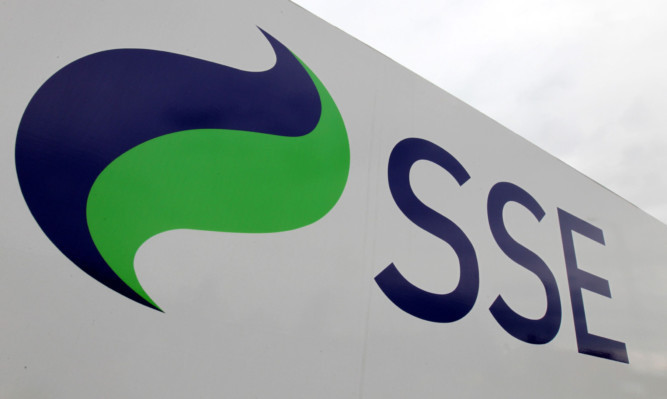 Perth-based SSE's retail profits rose by almost 40% to £456.8 million after the firm increased prices for consumers.
The UK's second-biggest energy company's rise in earnings followed the increase in household electricity and gas tariffs in November 2013.
The profits were announced after the wholesale price of gas fell by 16.7% and the number of SSE customers fell by 500,000 to 8.58 million.
SSE, which pledged to freeze bills until at least July next year, blamed "increasingly challenging and highly competitive market conditions" for the decline in customer accounts.
SSE's retail arm reported the 39% increase in profits for the year to March 31, translating to it making an average of £69 from the supply of household electricity and gas before tax and interest payments.
SSE's overall profits rose by 0.9% to £1.5 billion.
Its customer base is back at the level of 2008, having peaked at 9.65 million in March 2011.
The company which also trades as Scottish Hydro, Southern Electric, Swalec and Atlantic said there are now 10 suppliers competing for customers, with a growing number of smaller operators exempt from the cost of certain social and environmental policies.
It believes that savings for consumers forecast to rise to around £200 by 2020 could be made if such levies were not part of energy bills.
Recouping the cost of social levies through energy bills took no account of an individual's ability to pay, SSE said, and was socially regressive. SSE wanted the levies to be moved into general taxation, "making bills cheaper and fairer for those less able to pay".
SSE's profit margin in energy supply was 4.6%, the highest in three years.
Customers' use of electricity and gas was more than 13% lower than five years ago, with the amount of electricity and gas used by households down.
The Competition and Markets Authority is investigating if customers are being unfairly treated by the UK's big six energy suppliers.
The energy provider is closing its coal-fired Ferrybridge C Power Station in West Yorkshire because it is forecast to lose £100m over the next five years.
SSE shares fell 15p to 1,681p.