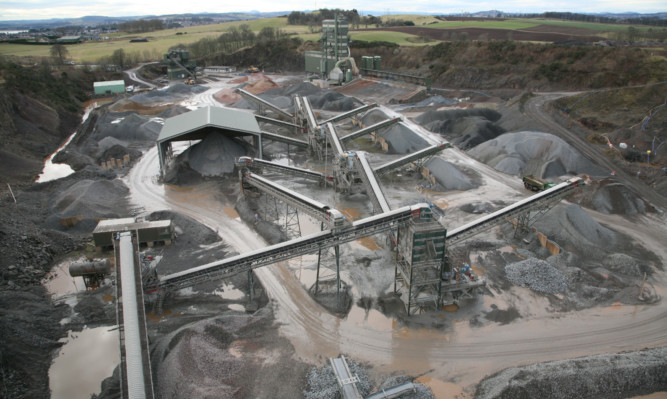 Breedon Aggregates, the UK's largest independent aggregates business, has delivered record results for 2015 with pre-tax profit up 46% at £31.3 million.
The firm, which has its Scottish headquarters at Ethiebeaton Quarry north of Monifieth, operates 53 quarries, 26 asphalt plants, 61 ready-mixed concrete plants and three concrete block plants.
Its £55m order for asphalt on the Aberdeen Western Peripheral Route during the year was its largest ever contact.
The 28-mile dual carriageway round the Granite City is projected to cost £745m and is due to be completed in 2018.
Work on the new roadway will secure Breedon's business north of the border until 2018.
Revenue was up 18.1% at £318.5m in a year in which the company sold 13% more aggregates, 20% more asphalt and 12.5% more ready-mixed concrete.
Acquisitions made in 2014 had performed ahead of expectations, and last year saw provisional agreement to buy Hope Construction Materials for £336m.
It is Breedon's largest acquisition to date and will see its business double.
Hope was formed in 2013 with the merger of Tarmac and Lafarge, and its purchase is due to be cleared by the Competition and Markets Authority around the middle of this year.
Executive chairman Peter Tom said of 2015: "Our trading performance continued to improve and we again reported record results.
"We finalised our largest ever contract win and announced the planned acquisition of Hope Construction Materials.
"We are tremendously excited by the future potential for this business."
He continued: "The outlook for our business continues to be encouraging.
"The Government remains committed to infrastructure investment. All the relevant forecasting bodies predict modest but sustained growth in construction output over the next few years.
"This means a steady growth in demand for our products. Against this background, volumes are expected to recover gradually to pre-recession levels by 2020."
Despite positive prospects, there was increasing concern that global growth could be negatively impacted by the Chinese economy and the slowdown in emerging markets.
The British referendum on EU membership taking place in June could also have an adverse effect on growth.
Mr Tom said that notwithstanding these issues, Breedon looked forward to the future with confidence.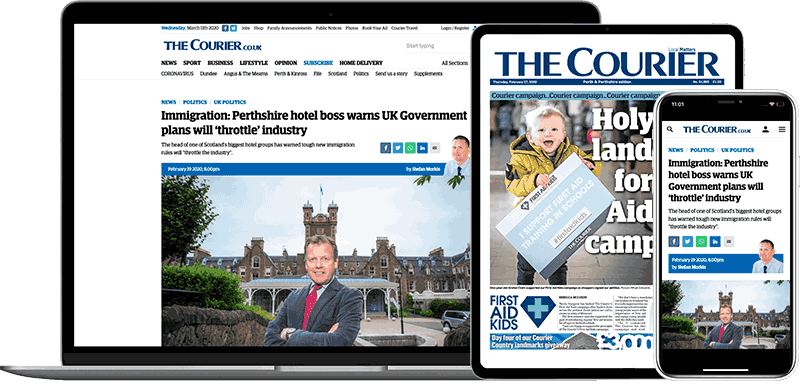 Help support quality local journalism … become a digital subscriber to The Courier
For as little as £5.99 a month you can access all of our content, including Premium articles.
Subscribe