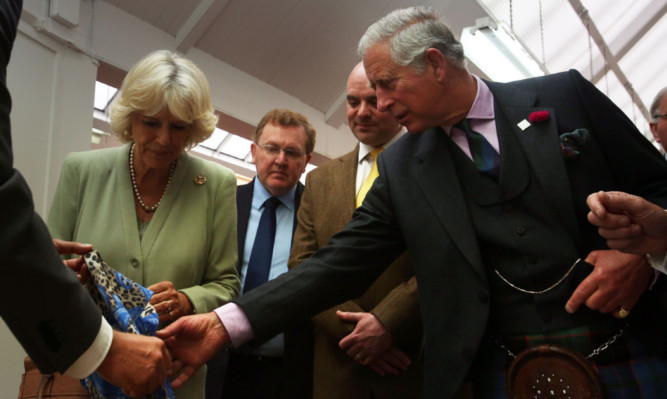 A historic Scottish textiles mill is to close with the loss of 87 jobs after a search for a new owner proved fruitless.
Production is expected to cease at the March Street Mills at Peebles within months but no formal timescale was placed on the closure by owners Moorbrook Textiles yesterday.
The factory, which was visited by Prince Charles and the Duchess of Cornwall in 2013, produces cloths for Moorbrook's textile brands Replin Fabrics and Robert Noble.
The latter is one of Scotland's oldest textile brands with its origins dating back to 1666 when it was first established in the Borders under the David Ballantyne name.
Moorbrook revealed in May that the mill was on the market and it had begun a 30-day consultation with its 87 staff.
However, despite initial interest from potential buyers, no credible offers for the mill were forthcoming and management concluded there was no option but to close the doors.
"Over recent weeks we have had discussions with a number of groups interested in purchasing the business but regrettably these have not resulted in any credible offers," Moorbrook managing director Ian Laird said.
"We are extremely disappointed that, despite significant investment in the mill over the last 10 years, we have been unable to secure a buyer.
"We fully appreciate the impact closure will have on our employees and the local community and our focus in the coming days will be on supporting them at this difficult time.
The firm, which also operates a second mill in Ayrshire which is unaffected by the changes, is also now seeking a buyer for its textile brands.
The Robert Noble brand is favoured by leading fashion houses and clothing brands while Replin Fabrics are used in the transportation industry.
Both brands were acquired by Moorbrook Textiles in the 1990s.
Ian Laird continued: "Replin Fabrics and Robert Noble have strong global reputations and we are continuing to have discussions with a number of parties with a view to identifying suitable buyers for the brands and product portfolios but regrettably these will have no impact on the future of the mill itself."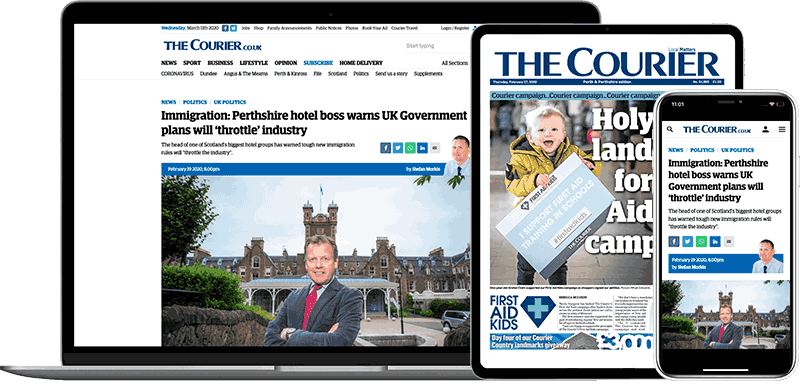 Help support quality local journalism … become a digital subscriber to The Courier
For as little as £5.99 a month you can access all of our content, including Premium articles.
Subscribe