 The Hilton Dunkeld House Hotel, one of Perthshire's premier establishments, has been sold for an undisclosed sum.
The new owners, Dunkeld House Hotel LLP, a partnership between Arnold Schnegg, James Hawksworth and funds managed by Downing LLP, will take over on May 5.
The four-star hotel, set in 280 acres with 98 rooms on the banks of the River Tay, offers fishing and other leisure pursuits in one of Scotland's most scenic locations.
The hotel's status suggests a sale price in millions of pounds. All 120 staff will transfer to the new owners.
Arnold Schnegg, chief executive of Dunkeld House Hotel LLP, said: "Dunkeld House is very well known throughout Scotland and has a loyal customer base.
"We look forward to making a significant capital investment to further improve the quality of the hotel facilities, with a view to relaunching as an independent country house hotel."
Arnold Schnegg and James Hawksworth founded and built the Hallmark Hotels group.
Mark Gross, Downing LLP's investment director, said: "Downing has extensive experience investing in UK hotels and we are excited to be starting a long-term relationship with Arnold and James for Dunkeld House."
Downing LLP has more than £700m in funds under management and invested £170m into UK businesses last year.
A Hilton Worldwide spokesman said: "We have successfully operated Hilton Dunkeld House for more than 15 years."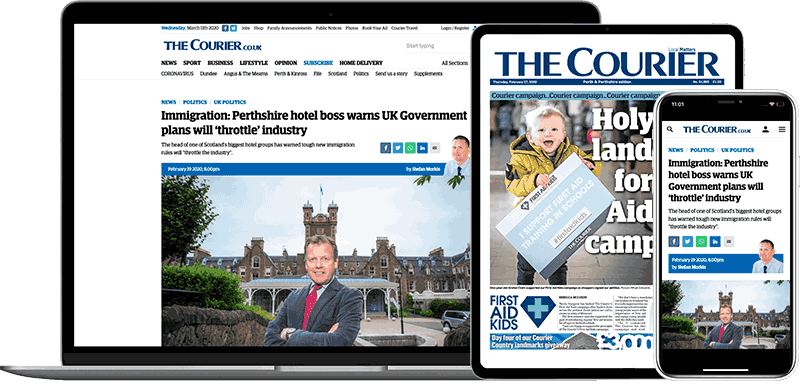 Help support quality local journalism … become a digital subscriber to The Courier
For as little as £5.99 a month you can access all of our content, including Premium articles.
Subscribe