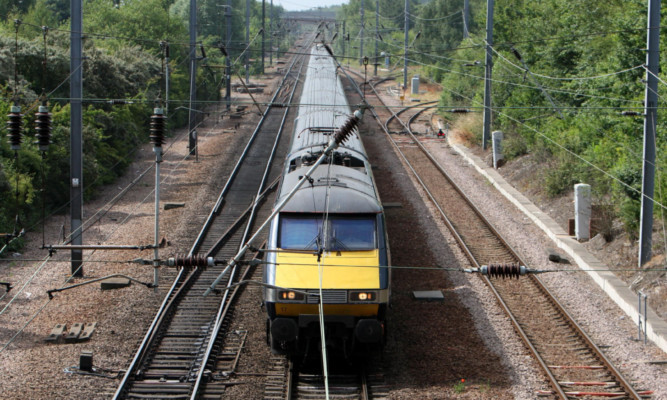 A consortium of Sir Richard Branson's Virgin Group and Perth-based Stagecoach will operate the East Coast rail franchise from next year.
They promised travellers in Angus, Dundee and Fife as many direct services to London King's Cross as at present, and said they will also benefit from faster trains to the UK capital.
However, the franchise award decision drew criticism from opposition politicians and trade unions who believed the travelling public had been "sold down the river" by the line's reprivatisation.
A Virgin and Stagecoach joint venture already operates the West Coast main line, and has promised improved services on East Coast, which has been run in the public sector since 2009.
Transport Secretary Patrick McLoughlin said the new franchise was "a fantastic deal for passengers and for staff on this vital route", and would give passengers "more seats, more services and new trains".
The new East Coast company which will be called Inter City Railways will pay the Government around £3.3 billion to operate the franchise over the course of eight years.
The new franchisee yesterday confirmed there will be as many direct trains between London and stations north of Edinburgh as at present, and that north of Scotland passengers will also have direct trains to Durham, Doncaster and Peterborough.
Mr McLoughlin said: "We are putting passengers at the heart of the service.I believe Stagecoach and Virgin will not only deliver for customers but also for the British taxpayer."
Stagecoach group CEO Martin Griffiths said: "A passion for customers, employees and the community is at the heart of our plans for the franchise."
Virgin Group senior partner Patrick McCall said they plan to deliver the success they have achieved on the West Coast main line to the East Coast.
David Sidebottom, of rail customer watchdog Passenger Focus, said there was work to do. "Passengers travelling on the East Coast will welcome knowing who will be running their services from March," he said.
"Inter City Railways will inherit a business that passengers tell us they rate highly, but there is still room for improvement."
Shadow transport secretary Michael Dugher said the travelling public had been "sold down the river" with the new arrangement, and has written to the Department for Transport asking for the process to be postponed.
Mick Cash, general secretary of the RMT union, said the reprivatisation of the line was "a national disgrace and an act of utter betrayal".
Unite general secretary Len McCluskey said: "This nakedly political decision to rush through this reprivatisation before the general election is a betrayal of the taxpayers and staff who have made East Coast a success."
Stagecoach shares rose 30.4p to 400.4p.
Scottish public transport giant FirstGroup reacted with disappointment at the rejection of its bid, coming after the loss of its ScotRail and Caledonia Sleeper franchises.
CEO Tim O'Toole said: "Our bid for the East Coast franchise was ambitious yet realistic. It would have created a world-class railway for passengers and value for taxpayers, with a balanced level of risk and returns for shareholders.
"We remain committed to the rail market, but we are dissatisfied not to have secured any of the franchises that have come up for tender in this first round," he added.
Aberdeen-based FirstGroup is shortlisted to run the next TransPennine Express franchise. It is also negotiating with the DfT to operate First Great Western through to at least March 2019.
FirstGroup shares rose 2.1p to 110.1p.
* Franchise pledges: 23 new services from London; 65 new trains by 2018; £140m investment in trains and stations; 13-minute cut in London to Edinburgh time.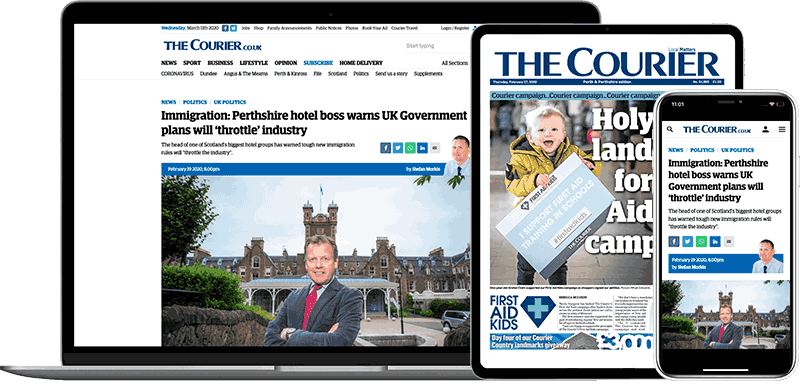 Help support quality local journalism … become a digital subscriber to The Courier
For as little as £5.99 a month you can access all of our content, including Premium articles.
Subscribe