 The cold spring caused prices at the tills to fall at their fastest rate for almost 6 years last month, according to new figures from the British Retail Consortium.
Shoppers slowed their spending on DIY equipment, furniture and clothes during the first half of the year, leading prices of the products to face the biggest discounts this summer.
The BRC's monthly Shop Price Index study revealed an overall 0.2% reduction last month compared to the same month last year, a result the body said marked the steepest rate of deflation since early 2007.
The body warned that the price drop was "entirely" down to summer sales on non-food items, as High Street names cut prices to compete for custom.
In contrast, food costs saw an average 2.7% rise, driven largely by increases in the cost of fresh vegetables and alcoholic and non-alcoholic drinks.
BRC director general Helen Dickinson said the pattern meant the time could be right for canny consumers to make major purchases.
"The deflation is driven entirely by non-food, a reflection that the summer sales are well under way as retailers battle it out to shift stock and compete for customer spending," she said.
"The volatile weather also had a part to play in pushing down non-food prices. It's telling that the categories which saw some of the deepest discounting clothing, footwear, furniture and DIY were those whose sales were hit the hardest during the lingering cold snap."
"With the recent consumer confidence figures indicating an increased willingness to make major purchases, now is a good time to buy big-ticket items at the best possible price."
The study showed the average cost of electrical items fell by almost 5% on last June, while carpets and floorcoverings saw a 2.4% fall in prices on a year-on-year basis.
Prices remained stagnant in a month-on-month comparison with May.
The news came after research by professional services firm PwC revealed that the number of high street summer sales starting in June had almost doubled inside four years.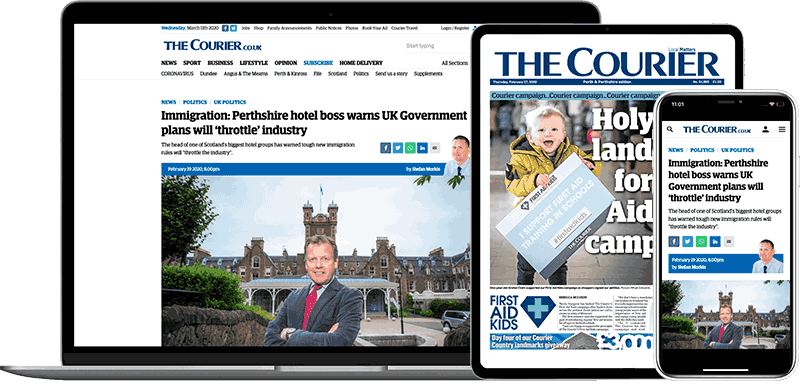 Help support quality local journalism … become a digital subscriber to The Courier
For as little as £5.99 a month you can access all of our content, including Premium articles.
Subscribe