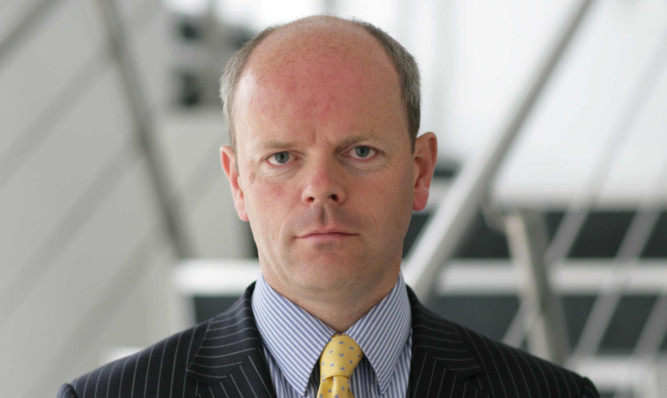 A leading insolvency expert has said a significant upturn in Scotland's economic fortunes could be a decade or more away.
Ken Pattullo, group managing partner for Scotland at Begbies Traynor, warned that thousands of businesses would simply do well to stay afloat as the economy struggled to achieve sustained growth.
He said the only firms likely to thrive were those that built their strategies around the "new normal" rather than pinning their hopes on a return to boom times.
"Just as it took us 10 to 15 years to get into this mess, it is going to take another 10 to 15 years to get ourselves out of it," he said.
"People and businesses have got into a mind-set of spending based on cheap credit and are waiting for those days to return.
"Without a major catalyst, there is no reason to expect those days to return at all, which is why the economy won't change significantly for a few years yet."
Mr Pattullo said the scale of austerity cuts in the public sector, combined with the Bank of England's inability to further lower interest rates to stimulate spending, pointed to years of stagnation or minimal growth.
He said bars and shops were likely to be among the major casualties.
Mr Pattullo said: "There are probably still too many pubs and too many shops across Scotland, and unfortunately these will continue closing until we reach equilibrium.
"In other sectors there are a lot of zombie companies out there at the moment, not failing but only just surviving.
"Equally, there are a lot of families who are working part-time because they can't find full-time employment and are struggling to make ends meet.
"With rising energy costs and food prices increasing, those families are going to see their incomes squeezed even further in 2013 and, for a lot of businesses, things might get worse before they get better.
"The economy needs a new generation to come through, a generation that recognises the current situation as the new normal and works on that basis rather than planning for the day that growth returns."
The assessment was echoed yesterday in the findings of chartered accountants Baker Tilly's latest SME distress monitor.
It found 36% of Scottish SMEs with a turnover of £5 million to £25m had reported a fall in pre-tax profits of more than 10% last year. A further 14% of businesses saw sales drop by more than 10%.
Restructuring and recovery partner Keith Anderson said: "Margins are getting tighter and tighter for businesses in Scotland, which is unsustainable in the long term.
"The continuing uncertainty about the economy is feeding through to a distinct lack of confidence amongst Scottish businesses, and that's reflected in the investment decisions that are being made.
"Even companies that have funds available are not making those investments because they don't have the confidence going forward."
However, David Watt, executive director of the Institute of Directors Scotland, said there were hundreds of real success stories and, despite the tough conditions, there were reasons to be positive such as the performance of the oil and gas sector.
"I think there are a lot of people saying they've had enough of the negative and we must move forward," Mr Watt said.
"Scotland is lagging a wee bit behind the rest of the UK, but I do find there are a lot of positive people in Scotland who are doing some fairly amazing things in business," he said.
"We are just getting back our director of the year nominations and, while last year was a record, this year is a record again. There are people doing remarkable things out there."
business@thecourier.co.uk