 Production has begun at a new North Sea oil field which operator BP hopes will yield up to 100 million barrels of crude during its lifetime.
The multinational confirmed that commercial production got under way on Monday at the Skarv discovery 210km off the Norwegian coast.
The field, discovered in 1998, has an estimated reserve of 100m barrels of oil and a further 1.5 trillion cubic feet of rich gas.
A new highly-advanced floating production, storage and offloading vessel which has been purpose-built to operate in a harsh waters is being used by BP and its project partners to exploit the Skarv reserve.
Gas produced in the field is being exported to mainland Europe via an 80km pipeline connected to the Gassled transportation system.
BP said production from Skarv was anticipated to reach 125,000 barrels of oil equivalent per day within six months, and the maximum daily capacity in full production would be 165,000 boe.
BP group chief executive Bob Dudley said: "The start-up of Skarv is a key operational milestone for BP, adding new production from one of our core higher-margin areas."
BP Norway managing director Rebecca Wiles said: "Skarv will be a very important hub for BP in Norway, contributing significantly to our production growth and representing an important new source of gas to Europe.
"The field's development has already created many jobs and business activities," she added.
The Skarv breakthrough came as Scotland's First Minister Alex Salmond said he was confident of prospects for the oil and gas sector this year.
It is estimated there are 24 billion barrels of oil still to be recovered from the North Sea, with a wholesale value of £1.5 trillion.
The industry supports around 196,000 jobs in Scotland and on the back of major announcements by Shell, Talisman, Dana Petroleum and others capital investment in 2012 rose to £11.5bn from £8.5bn the previous year.
Mr Salmond said: "In 2012 I launched Scotland's oil and gas strategy, developed alongside industry, which made clear that there is still much more to come.
"The strategy sets out the aim of maximising recovery of oil and gas. The value of this to the economy and exchequer is massive: 1% more recovery, over the lifetime of projects means £22bn more tax revenue.
"With 24bn barrels of oil still to be recovered, with a wholesale value of £1.5 trillion, the North Sea oil and gas sector has a bright future."
business@thecourier.co.uk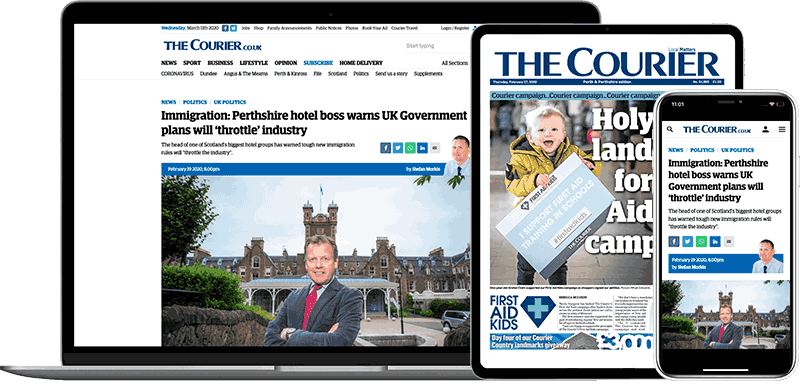 Help support quality local journalism … become a digital subscriber to The Courier
For as little as £5.99 a month you can access all of our content, including Premium articles.
Subscribe