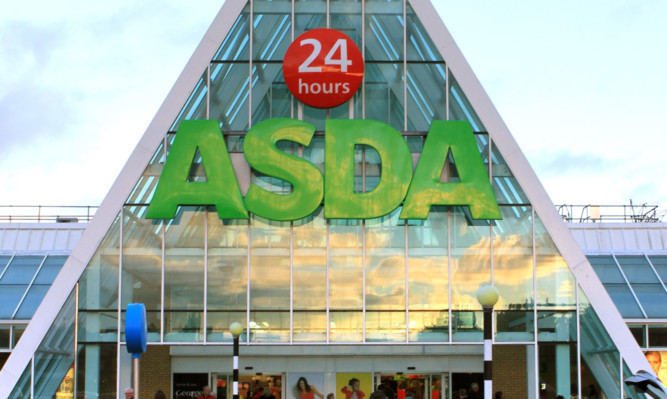 Asda reported flat revenues over the crucial Christmas period as sales struggled during the final weeks of 2012.
The retailer said its like-for-like receipts crept upward by just a tenth of a percentage point over the 14-week fourth quarter to the end of January.
That boosted full-year revenues, excluding petrol, by a total of 1% over the course of the 12-month period a performance UK chief executive Andy Clarke said he was pleased with in a tough grocery market.
And he warned of another challenging and uncertain year ahead, despite an increase of 19% in online sales during the quarter.
"We continued to grow our sales while also investing in holding down the price of essentials, increasing access points to Asda's value and putting money back in customers' pockets when they need it the most," Mr Clarke said.
"Our multichannel, George and general merchandise are all performing well. We have seen online clothing sales growing faster than the market, with our biggest Christmas ever.
"But this is no time to be complacent. It's likely to be a challenging and uncertain year ahead and so we will continue to focus on the customer and adapt the business to their needs.
"By doing this, I'm confident we have a strong business that can drive growth in a sustainable way."
The supermarket chain, Britain's second-biggest, has been hit by the horsemeat scandal, and has been forced to remove own-brand bolognese sauce and Freeza frozen beefburgers from sale.
Mr Clarke said he was "shocked" by the revelations and committed himself to a "belt and braces" approach to labelling.
"Right from the start we took a very transparent approach and, of course, embarked on what is a world-leading change for the industry and our organisation in terms of testing," he said.
"What is clear is that there is significant adulteration in the supply chain. For Asda, at the end of the day, our customers come into our stores and they expect to buy what's on the label.
"So I feel very responsible for that, but I want you to know that I'm leaving no stone unturned to address what happened in our supply chain."
Asda is part of US giant Walmart, which grew global revenues by 5% to $466 billion and pre-tax profits by 5.5% to $25bn.
President and chief executive Doug McMillon said the Asda business had grown operating income by making operational savings despite the impact of higher property taxes and insurance.
"Despite food inflation in the marketplace increasing, Asda's price investment resulted in our customers seeing a lower level of food inflation in their basket and reinforced our price position in the market," Mr McMillon said.
Asda workers across Scotland will share a bonus pot of £2.6m, with £255.15 for full-time employees with six months' service and "superbonuses" of £437.50 for staff who exceeded annual targets at Asda Living Glasgow Fort.