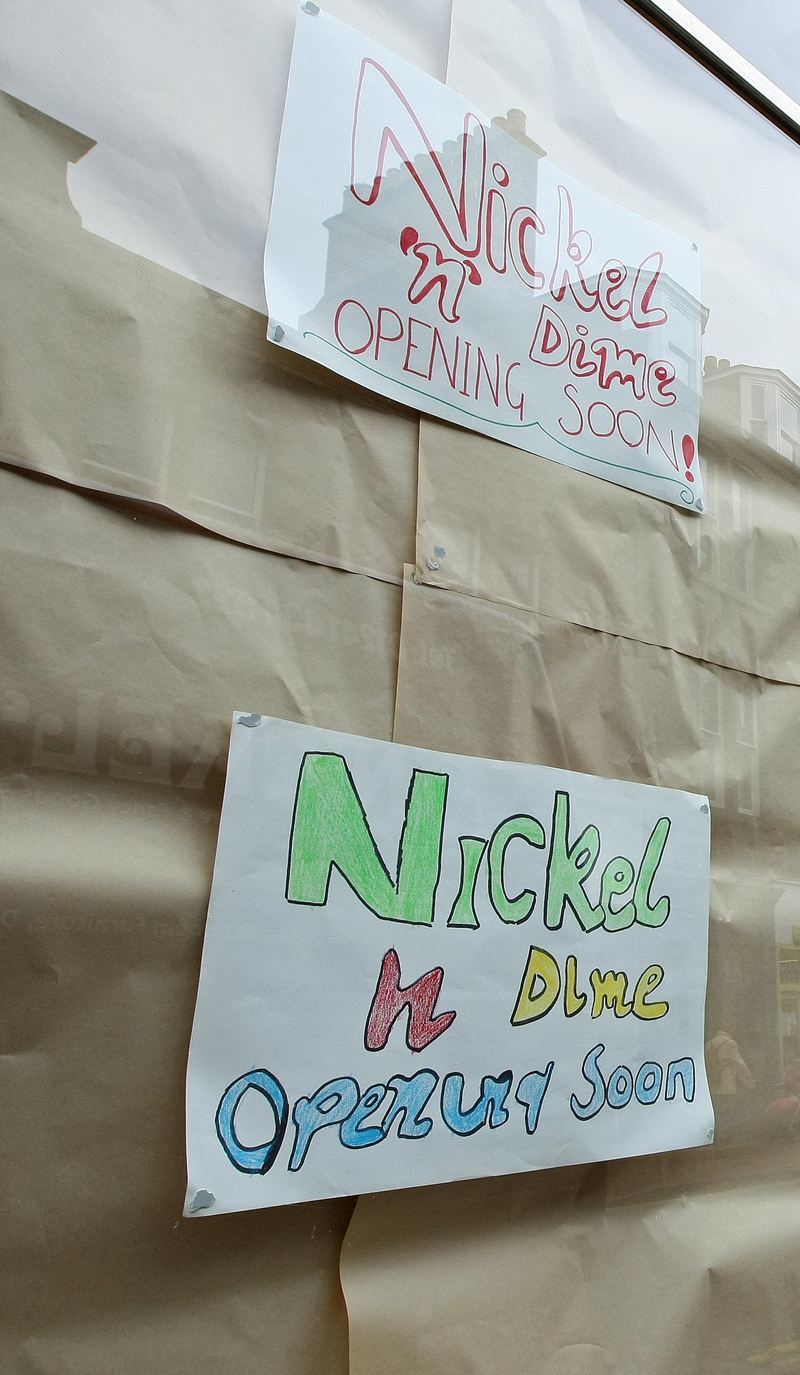 The former Woolworths store in Arbroath is undergoing a major refurbishment before reopening under the Nickel & Dime brand.
Work is under way to strip out and replace the old fixtures and fittings and new proprietor Abdul Ahmed, who runs the Nickel & Dime store further up the High Street, is confident the new premises will be open before the end of June.
Mr Ahmed said, "The other store was beginning to get a bit cramped so it will be staying open and concentrating on larger items like furniture and beds and so on.
"The new store will sell smaller household items."
Forfar has also been handed a welcome boost with the news that another business will take over the former Pound Mart and Woolworths store in Castle Street.
Alworths has confirmed that it plans to open its second Scottish store in the town on June 18, with the creation of at least 10 jobs.
The brainchild of former senior Woolworths employee Andy Latham, the fledgling chain offers many of the same ranges of goods as that store did.
Mr Latham said, "We're really excited to be launching in Forfar. This will be our ninth store and we hope it will be well received by the local community."