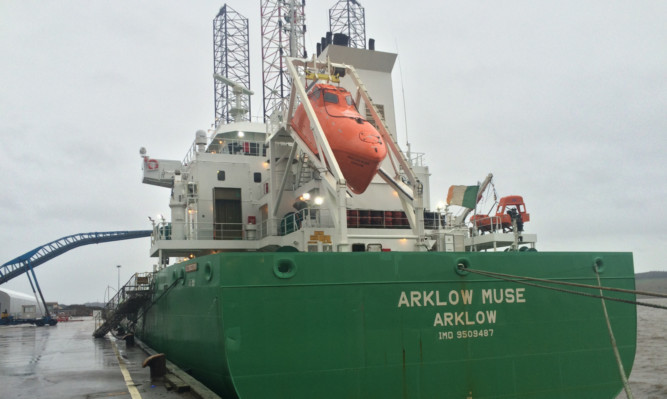 Scotland's first major export of feed wheat left Dundee this week bound for Ireland.
The cargo of 14,000 tonnes was supplied by local farmers left with a surplus of wheat this year following the temporary closure of their usual market, the Diageo distilling plant at Cameron Bridge.
GrainCo Scotland arranged the export, and commercial manager Gavin Will said the cargo was destined for the compound feed industry in Belfast.
The average price paid for the wheat was the basic futures price of £104/tonne ex-farm, an average £5-£6/tonne below the premium usually paid by Diageo.
"The Scottish premium has been eroded to zero because of the lack of demand," said Mr Will.
"This export is better news for local growers because, as well as having to come to terms with extremely low prices, they have clearly been concerned at the lack of consumer homes in the near term.
"This goes some way to addressing this issue and reduces the risk of a higher carry-over into next season,"
Mr Will said Diageo usually purchased around 50,000 tonnes of Scottish wheat for the Cameron Bridge plant, so other markets would still require to be found for the surplus grain.
The company's trading director, Edward Rust, added: "The market in Scotland at this moment is long of wheat for two main reasons: the Scottish distilling demand is well back this year and, when coupled with above-average yields, this has given Scotland the surplus that needed to be addressed."
GrainCo are major exporters of all grains.
They use vessels of up to 60,000t from Tyne Dock, and smaller ships from most east coast ports.