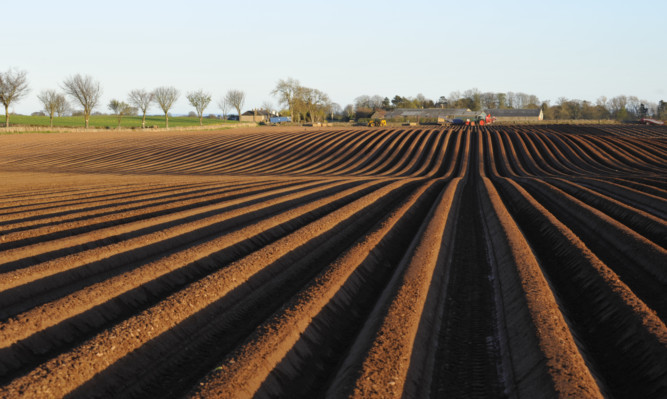 Stratospheric prices of at least £13,000 an acre have been paid for land along the so-called "Golden Mile" between Dundee and Arbroath.
Top arable farms along the prized 15-mile coastal stretch, and another farm near Brechin, reached those levels last year, according to Strutt and Parker estates and farms associate, James Butler.
The land was marketed by Savills and CKD Galbraith and was "exceptional", Mr Butler said, because of its location, productive capacity and rarity.
"What we have seen in the last year are local hotspots," he went on.
"These farms sell well because there aren't many prime arable units like that coming on the market."
Regarding the volatility in current farmland prices, Mr Butler said the average price for top arable land in 2015 was £8,000/acre and a small number of farms had sold at around £10,000/acre, and pasture land was selling for between £1,500/acre and £3,500/acre.
He added there was a limited number of buyers for smaller livestock units, but demand was there for extensive, well-balanced stock farms.
"Buyers are being more price sensitive in Scotland due to the delay in their basic payments and poorer commodity prices," he said.
Strutt and Parker's head of national farm sales, Mark McAndrew, added that while the upcoming EU referendum had caused uncertainty, with less land coming to the market in recent months, average prices had remained relatively stable.
"Many of these sales were agreed before the date of the referendum was announced, however it does feel like the threat of Brexit is having less of an impact on land values than some commentators had predicted," he said.
"There may be some buyers and sellers holding off until they find out the outcome in June, but I don't foresee a significant drop in land values and it will continue to remain a good investment."
Mr McAndrew said with buyers across the country becoming increasingly discerning, it was important to have a sensible guide price, which reflected local circumstances.
"You can't always follow average prices for a region, as prices can vary considerably within a very small area," he said.
"This means it is vital to get honest, expert advice on what is selling in your area and how to maximise the potential of any sale."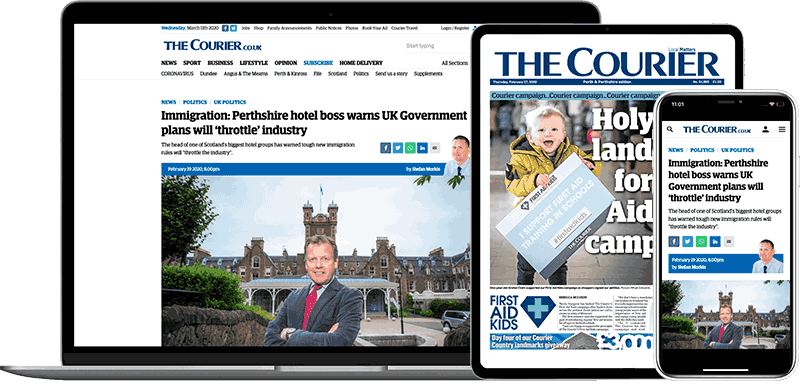 Help support quality local journalism … become a digital subscriber to The Courier
For as little as £5.99 a month you can access all of our content, including Premium articles.
Subscribe