 A package of emergency support to address the crisis in agricultural markets has been announced by EU Agriculture Commissioner Phil Hogan.
Addressing farm ministers in Brussels, he acknowledged that the package is not a "magic bullet", but asked that the measures be given a chance to succeed.
Mr Hogan wanted to avoid activating the agricultural crisis reserve funded by taking a share from all subsidy payments for as long as possible.
Instead, he revealed measures which he hoped would have a "material and positive impact on European agricultural markets".
The Scottish Government welcomed the package as a "step in the right direction".
Among the measures are plans to activate, for a limited period, the option for dairy producer organisations and cooperatives to introduce market control measures, and a doubling of the intervention ceilings for skimmed milk powder and butter from 109,000 tonnes and 50,000 tonnes to 218,000 tonnes and 100,000 tonnes respectively.
Mr Hogan also said he would consider introducing a private storage aid scheme for pigmeat, and added that a new meat market observatory covering beef and pigmeat would be set up.
"I believe that the sectors [beef and pigs] will benefit from the reliable information and credible market analysis which can be provided [from the observatory], and I will ask my services to engage immediately with the relevant sectors to set up the new observatory," said Mr Hogan.
He said the Agricultural Markets Task Force set up in September to look at the role and position of producers in the supply chain would meet "high-level national representatives" in the dairy sector.
The task force is due to report back to the European Commission in the autumn with legislative recommendations for improving the balance in the food supply chain.
Scotland's Rural Affairs Secretary Richard Lochhead said some of the measures, such as the raised intervention ceilings, would provide immediate assistance for farmers.
He added: "Other measures will take longer to deliver benefits for Scottish agriculture for example the work of the Agricultural Markets Task Force to look specifically at the dairy sector and the establishment of a meat market observatory which will, over time, help to increase transparency and build supply chain trust."
Mr Hogan also confirmed that more money would be given to help fund dairy and pigmeat promotional campaigns, and that work would be carried out to see where and how rural development programmes could be adjusted to make them more responsive to the crisis.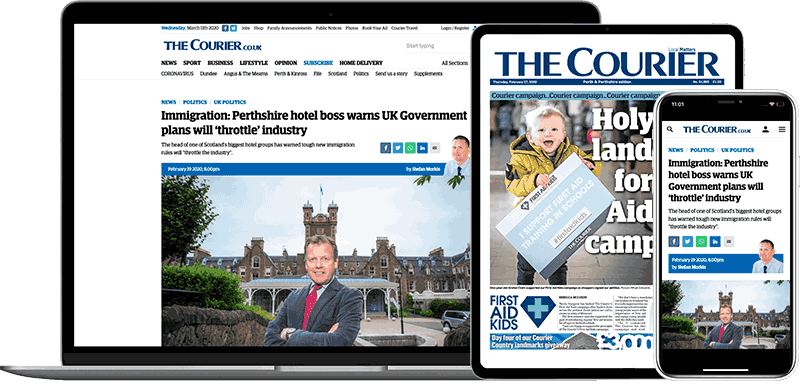 Help support quality local journalism … become a digital subscriber to The Courier
For as little as £5.99 a month you can access all of our content, including Premium articles.
Subscribe