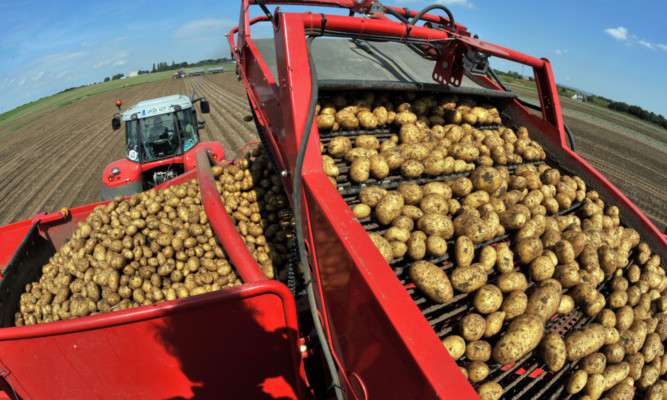 Unsustainable and loss-making market conditions are forcing many of Scotland's tattie growers to reconsider their future in the industry.
The warning, issued by NFU Scotland, comes as supermarket retail prices sit between £500 and £1,500 per tonne, but at the farmgate farmers are receiving an average of just £50 per tonne.
The true cost of production is estimated to be in excess of £150 per tonne.
Compounding the problem of low market prices, some packers of fresh potatoes have reportedly reduced both the volume and price of potatoes they are contracted to purchase, leaving many tonnes of tuber produce without a buyer.
It is feared much of this year's bumper GB potato crop, thought to be more than 5.7 million tonnes, will end up as feed for livestock, for which the price paid only just covers the cost of haulage or transport.
Consumption statistics also point to a reduction in the number of shoppers that are choosing to buy fresh potatoes despite the many advantages the tuber vegetable offers.
The net result, the union says, leaves a rising number of potato growers re-evaluating their long-term future in the sector.
At a recent meeting of growers in the Borders, farmers called for more work to be done to promote tatties to reignite household consumption and get fresh potatoes back into shopping baskets.
Retailers were also urged to do more to improve the way they sell tatties to make them more attractive to consumers.
Industry levy body, the Potato Council, is consulting on a draft business plan which includes plans for promotional work and to increase levy rates.
NFU Scotland has urged all potato growers to respond to the consultation.
"There is a clear need for action to get potato supply and demand into better balance," said the union's potatoes working group chairman, Russell Brown.
"Potato growers have been caught out by the year-on-year drop in potato consumption."
He said growers needed to know they had a market for the potatoes they were growing as speculative growing only makes for a weak position when it comes to selling.
"As a fresh product, marketing of potatoes is unlike grain," added Mr Brown.
"Storage and haulage are expensive, so growers can be left exposed something that some of those further up the supply chain appear to be taking advantage of."
Mr Brown also warned that unilateral changes to contracts leave producers with little route for recourse.
He called for the Grocery Code Adjudicator to have the power to monitor relationships between primary producers and packers and food manufacturers.
"There has long been a need for change in the contractual relationship which currently leaves almost all risk with the growers," added Mr Brown.
"Without that change we may see fewer and fewer growers willing to stick with potato production."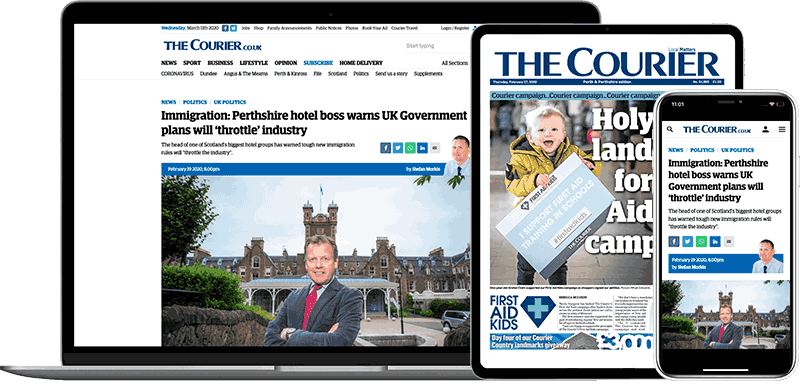 Help support quality local journalism … become a digital subscriber to The Courier
For as little as £5.99 a month you can access all of our content, including Premium articles.
Subscribe