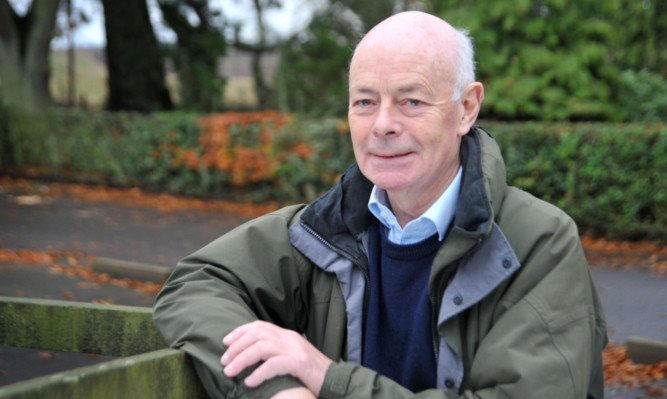 After 18 years as chairman of the Scottish Land Court, Lord McGhie has retired. Here, in discussion with David Andrews, he looks back on his varied and interesting life on the bench.
Q Mention of the Land Court makes most people think of high-profile rental cases such as Moonzie. Is that the reality?
A No. The court only had to decide two farm rent cases in my time.
Q Why was that?
A Most rent disputes settle.
The perception that courts should provide an easy way to resolve all disputes is misleading. A court is there to deal with disputes that cannot be resolved by negotiation. Fully reasoned decisions then guide future negotiations.
For example, people now negotiate in light of the principles set out by the Court of Session in the Moonzie case.
Q So what sort of cases does the Land Court deal with?
A A wide variety including disputes about equipment, rights of succession, assignation, rights on bankruptcy, forfeiture of tenancy on non-payment of rent, etc.
A major new jurisdiction was to deal with appeals against decisions of the Scottish Government refusing or reducing entitlement to agricultural subsidies.
We also heard appeals from decisions of the Crofting Commission and, of course, a range of crofter cases including disputes about the right to buy.
Q How was the court set up?
A It replaced the original Crofters Commission set up to deal with the political hot potato of crofters' rights.
It needed the authority of a senior judge, combined with a good deal of practical knowledge. So the legislation provided for a chairman equivalent to a judge in the Court of Session and up to seven practical members.
Q How many other members are there?
A Most of the work now raises legal issues, and in my time we have worked with two or three other members, some part-time, experienced either in crofting or general agriculture.
Q I understand there is a special qualification for at least one member of the Land Court to speak Gaelic.
A The Act states at least one must be a Gaelic speaker. That is really an out-of-date requirement because there is no place for private discussion between a single member of a court and a witness.
We do encourage people to use Gaelic if they wish but, once they realise we would always need an interpreter, they usually opt to stick to English.
Q Do you have the Gaelic yourself?
A No, but I have studied it a bit and I was singing in the Mod last month.
Q The court is based in Edinburgh, isn't it?
A Yes, but it was initially set up to take the law to the people and to deal with the new rights given to crofters, including right to 'fair rents'.
Much of its work has involved inspection of crofts, and we usually would sit near the croft involved.
Q So the Land Court has been held in some odd places?
A Yes. We sit anywhere convenient, often village halls or hotels. We have taken evidence from people in their own houses.
One example of the flexibility of the Land Court came when we had to deal with a croft near Aviemore. One witness lived in Fife. She could not leave her invalid husband for long. We held part of the hearing in a church hall in Fife in the morning and then adjourned, with the second part starting in Aviemore at 4pm.
We sat until 7.30pm and inspected the croft the following morning.
Q Did you have to wear robes and a wig?
A It is technically a 'robed court', but I soon stopped doing this. I think robes are important in a criminal court, but the Land Court deals with civil matters and expects to command respect by its conduct and not by its dress.
Q What sort of decisions have to be made in cases relating to crofting?
A When crofters were given the right to buy their crofts this was fitted on to legislation designed to deal with tenancies, and this led to considerable legal complication.
Entitlement to use of common grazings is central to crofting, but the legal status of such grazings has also been difficult to pin down.
By comparison with full farm tenancies, one part of crofting legislation that is straightforward is fixing rents because the court simply decides a 'fair rent'.
Q By implication, are you saying rent disputes over agricultural land are difficult?
A They are extremely difficult because a court cannot just fix a reasonable rent out of its own head. The court is not a detective agency. The parties have to decide what arguments and materials to present.
We have to make our decisions based on the material put before us and in accordance with the statutory formula.
Simply deciding on a 'fair rent' is much easier.
Q Is that a change you would like to see?
A I never express a view on policy. It is not part of a judge's job.
But I confess I had no confident view of what change was needed for fixing rent for a secure tenancy. Various policy issues come into play.
Q How do you look back on your time with the court?
A I loved it. It was the job I always wanted. I knew Lord Birsay, who was a famous Land Court judge. He was highly regarded as a lawyer and as a man. He described the Land Court as "the best legal job in Scotland". He was right.
The job certainly changed. When I started, I spent a lot of time trying to persuade the powers that be to increase the scope of the court because we did not have a great deal to do.
New legislation by the Scottish Parliament soon sorted that.
Q The book highlighting the centenary of the court in 2012 is called No Ordinary Court. Is that a good title?
A Well, we chose it!
The expression had simply meant that the court was an expert court. But we thought it apt for a court travelling the length and breadth of Scotland and sitting everywhere from byres to bars.
Its new premises make it the only court in Scotland situated on top of a pub.
Q You said chairing the Land Court was the job you had always wanted. Was this because you were brought up on the land?
A No, but my family lived on the edge of Perth. We looked over farmland now the Aviva buildings. I played on a farm at the top of the road. I spent a lot of time in Dunning. I thought of myself as a country boy.
Q Before you came to the court, I believe you had a very varied legal career?
A Yes, as had most lawyers then.
I started off doing divorce and ended up doing public inquiries, with almost everything in between.
The most interesting job I had was as a member of the Criminal Injuries Board. Many people do not know that if you are a victim of a crime of violence you can get compensation from the state. Broadly speaking, the board had to decide whether you deserved such compensation.
Q Is there any legal work on your agenda?
A I meant to give it up completely on my 70th birthday. But, I am privileged to be able to continue sitting as a temporary judge hearing appeals in the Court of Session, and will continue to do that as long as I am selected.
Q What do you do apart from legal work?
A I am not a great singer but I love singing in choirs. I spend two or three nights per week singing.
I loved the Mod last month. I enjoy golf, walking, reading and gardening (although my wife would not believe this).
Q I am told you are also a mean hockey player.
A Most friends are amazed I am still playing, but the more perceptive ask how I manage to find a team prepared to play me. Fortunately, my club has eight teams.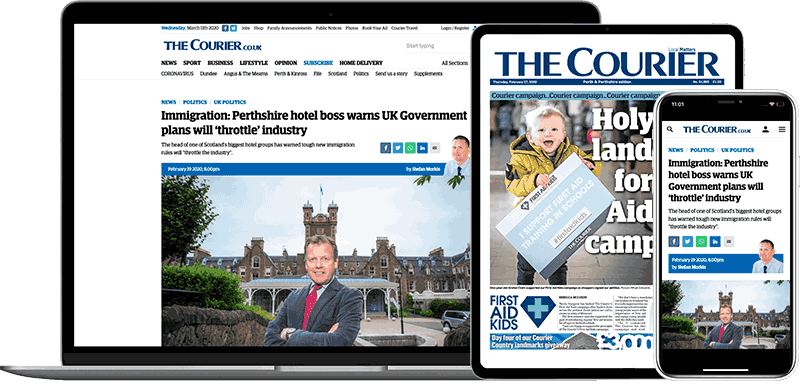 Help support quality local journalism … become a digital subscriber to The Courier
For as little as £5.99 a month you can access all of our content, including Premium articles.
Subscribe