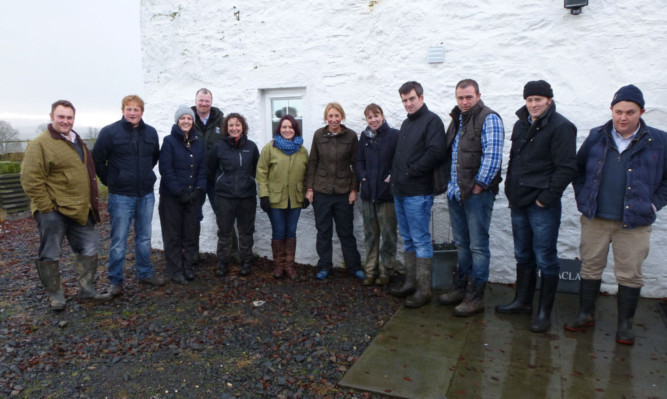 Tenants from all seven Forestry Commission Scotland starter farms are to meet regularly to share their experiences as they develop their farming businesses.
The intention is to develop a forum that will meet four times a year.
This small group are treading previously unexplored waters as they attempt to build up new businesses as limited duration tenants of Scottish Government through its Forestry Commission Scotland division.
The concept of these starter farms came from Rural Affairs Secretary Richard Lochhead's determination to set an example by providing land to let.
The new tenants, all of them young, have been rigorously selected by an expert panel and there has been stiff competition for the few farms available.
All are on limited duration tenancies which will not be renewed at their termination.
They represent only the first rung on the ladder but the aspiration is that the tenants will be able to move on to larger units.
The forums, which are to be facilitated by SAC Consulting, aims to give the new farmers the opportunity to improve their business skills and in turn boost much-needed profitability.
The meeting took place at Rhynaclach starter farm near Aberfoyle, which is run by Mark Donald and his partner Harriet Smith.
Forestry Commission Scotland's agricultural adviser, Robin Waddell, said: "The starter farm programme is proving a big success and has helped a number of tenants get their first step on to the farming ladder.
"It is important though to keep looking at how we can improve the programme in the best interests of the tenants and future tenants. This is what the forum is all about.
"It was great to see such a high turnout at this inaugural meeting, which was a superb chance for the group to meet each other and understand that they all face similar issues.
"There are already very positive signs of close bonds and willingness to help each other meet the challenges of growing new businesses."
The first meeting focused on planning the programme for the future with risk management, business resilience, land tenure options and visits from "inspiring individuals".
To add diversity to the forum, the new tenant of the Scottish Government's first starter farm, a private sector new entrant and a new entrant contract farmer are also part of the group.
There are seven Forestry Commission Scotland starter farms in operation across Scotland including units in Fife, Ayrshire, Stirlingshire, Aberdeenshire and Dumfriesshire.
Another three starter farms are set to come on stream.
Applications have now closed for the eighth starter farm, to be located at Achnamoine in Caithness, and these will be assessed prior with a view to the tenant being in place in April next year.
Two further starter farms are to be advertised next year.
One at Woolfold near Huntly will be offered in the spring.
The other is part of Gourdie Farm on the outskirts of Dundee.
Formerly rented from the Scottish Government by the Scottish Crop Research Institute (now part of the James Hutton Institute) the land is now controlled by FCS.
The plan was to offer the land in three sections with the first advertised in the early summer of this year.
Extending to only 19 hectares with half the area to be committed to woodland it failed to attract a suitable tenant.
It is believed that the offer is to be altered and the land will be advertised again in the summer of next year.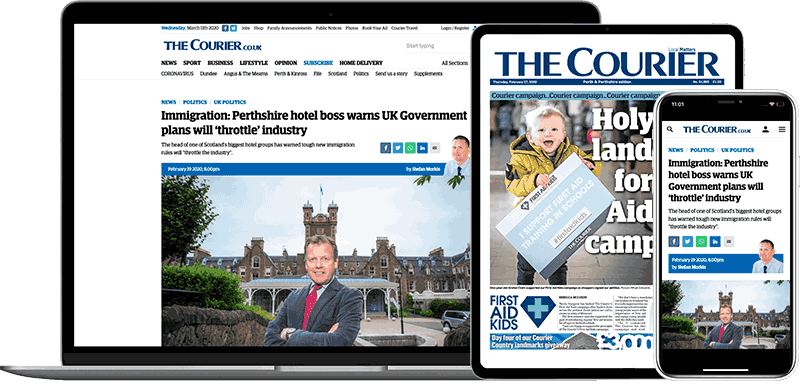 Help support quality local journalism … become a digital subscriber to The Courier
For as little as £5.99 a month you can access all of our content, including Premium articles.
Subscribe