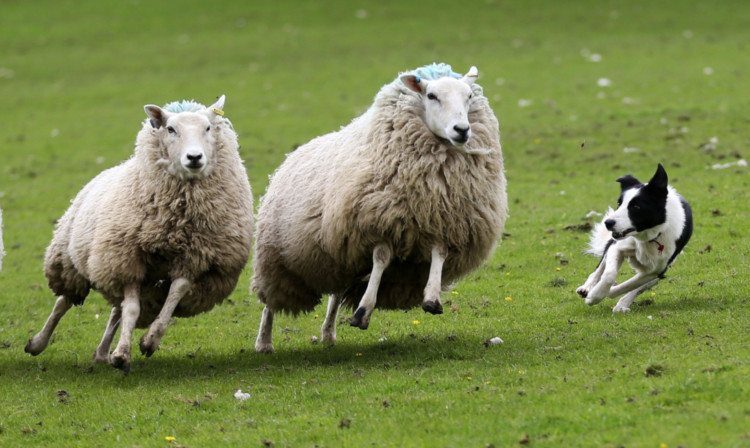 THE Tayside Division of Police Scotland has issued an appeal for information following a spate of livestock thefts across Perthshire.
Over the last two months at least four separate incidents of sheep rustling have been reported, worth a combined total of more than £40,000.
Officers investigating the raids are working with local farmers and livestock auction markets across the area in a bid to track down the thieves.
A force spokesman said that, in the first known incidence of rustling, a total of 57 Scottish Mule lambs were taken from a field at Bankhead Farm off the unclassified road between the A9 and Forteviot.
"Sometime during September thieves returned to Bankhead Farm and stole 30 Texel Cross Cheviot ewe lambs and one Zwartbles Cross Mule lamb from a field to the north side of the farm on the Dupplin Estate," said the spokesman. "The sheep are collectively worth about £10,000."
He said Beannie Farm at Braco was also then targeted by the rustlers but the theft remained unnoticed until the farmer undertook a sheep count at the end of the month, at which time it was discovered that 200 Blackface ewe lambs, worth £18,000, had been stolen.
"Also in September, the farmer at Tigh Na Blair Farm at Comrie near Crieff reported the theft of 128 ewe sheep and 29 hogg ewes, worth £15,000," he added.
Commenting on the series of thefts, Constable Murray Westwood said: "The value of these thefts has a serious impact on the farming community.
"We're working closely with the farming community and visiting cattle markets and farmers across the area and further to try to trace these stolen animals.
"We'd like to appeal to anyone who knows anything about these incidents, or the stealing of any livestock, to come forward and speak to us.
"If anyone has seen anything suspicious in the areas where these sheep have been taken from I'd urge them to contact us."
He continued: "If anyone has been offered any of the animals for sale or offered meat from anything other than genuine and established sources, we want to know.
"The offenders must have had a specialist trailer to take the sheep away.
"We are asking the farming community to remain vigilant and to keep an eye out for the sheep or any suspicious activity in rural areas," he added.
Anyone with any information about the thefts is asked to contact Police Scotland Tayside Division on 101 or the independent charity Crimestoppers anonymously on 0800 555 111.