Agritourism campaign hopes to mirror Italian success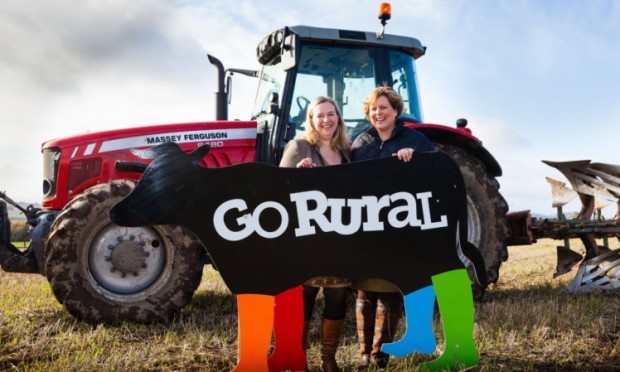 A campaign has been launched to get agritourism recognised as part of the National Tourism Strategy.
Linda Tinson, director of rural business at law firm Ledingham Chalmers, will embark on a Scottish tour to encourage more farmers, estate owners and crofters to diversify into agritourism.
Caroline Millar, who co-founded Go Rural, aims to have agritourism recognised as an important sector for growth in Scotland.
She said: "Agritourism is an opportunity for family farming businesses with a family member with the right attributes, skills and passion to develop a new business on the farm.
"This can take up a small amount of land but generate as much additional income as the farm unit.
"One of the key issues for the sector is bringing together the large number of small and micro businesses, which are already doing this, to produce a collective voice."
Mrs Millar has recently completed a Nuffield Farming Scholarship sponsored by the Royal Highland Agricultural Society of Scotland where she studied farm diversification into leisure and tourism, including best practice in other countries.
She said: "Tuscany has 4,000 registered businesses on farm agritourismos. It's an area the same size as Angus and Aberdeenshire.
"But its emphasis on diversification is now driving food exports and plays a key role in its overall tourism output.
"In Scotland we have ample resources and, with the right support, we can mirror Italy's success."
Mrs Millar is hoping to see agritourism targeted as a sector for growth in the rural economy and tourism, and included in its own right as part of the 2020 tourism strategy.
The desire to strengthen agritourism in Scotland is supported by agricultural law expert Linda Tinson, who will be advising businesses on best practice.
Mrs Tinson said: "Any form of diversification which helps farmers grow their business, allow for succession planning, strengthen balance sheets and in time perhaps enable a part of the business to be hived-off must be a good thing.
"Agritourism can cover a whole remit of ventures, including farm shops, holiday lets, caravan parks or even wigwam sites.
"It allows for members of the family to use the same piece of land to diversify and build a separate income stream. They can build their own successful business within the one piece of land."
Mrs Tinson said diversification into agritourism could be an alternative method to renewables diversification.
She said: "Besides establishing whether they would be doing this as a landowner or tenant, clear expectations must be set regarding who the venture will involve.
"But this is a really great time to start. With the Ryder Cup, Homecoming and Commonwealth Games next year, the potential to develop Scotland' agritourism is huge."