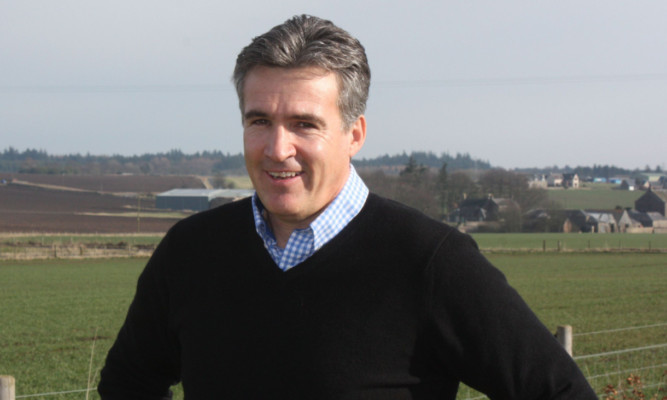 According to Openfield chief executive Jim Dallas, co-operative grain marketing is all about establishing the right links and then building up price premiums.
Speaking to The Courier during a visit to Angus Cereals Ltd he stressed that this process was something of a "slow burn" but was nonetheless very worthwhile for the co-op members and the end users.
"The big retailers used to patronise the food business, but that is not the case since 'Horsegate'.
"Cereal farmers are part of the food chain, and no one nowadays can afford a food scare."
It is this ethos of long-term co-operation with end users that is the driver for a 'preferred supplier' arrangement recently concluded between Angus Cereals and Bairds Malt.
Logistically the deal makes sense, with the 40,000-tonne Angus Cereals store at Montrose only a short haul from Bairds maltings at Arbroath.
Both sites are high capacity and state-of-the art, so the synergy is obvious.
"It is important that Openfield's role is understood in relation to managing farmer-owned stores.
"Openfield should be seen simply as a conduit to market with the aim of adding as much value as possible to the grain," said Mr Dallas.
He believes the distinction is important.
Openfield, with around four million tonnes on its books from a network of stores around the UK, is the largest marketer of grain to the free market in the UK.
Main rival Frontier, which is jointly owned by Cargills and ABF, handles a similar tonnage but a considerable proportion is used internally in its own businesses.
The comparison is relevant because Openfield was recently replaced by Frontier as marketing agent at the giant Camgrain co-op in East Anglia, and by Aberdeen Grain at Whiterashes.
Mr Dallas maintains a diplomatic reserve when discussing these changes, but it is clear he is not willing to be diverted from the direction of travel he identified on joining the company two years ago.
The Bairds Malt deal and existing links with Crisp Malting Group and Boortmalt are examples, but a longer-standing milling wheat supply link with bread-makers Warburtons in the south has really been the template.
"Openfield's relationship simply gives growers the confidence to produce better wheat for a known market.
"Globally this is what relationships will look like in the future," Mr Dallas added.
Openfield has exported 500,000t of grain and oilseed rape through its Portbury facility at Bristol this year using large Panamax vessels.
Angus Cereals also has dockside facilities. Although these are not on the same scale, Mr Dallas believes they could become increasingly important for European trade, depending on dock dues and the pound-euro exchange rate.
Mr Dallas also has ambitions to see Angus Cereals creating a new store in Fife with the emphasis on wheat.
"It always makes sense to store the grain as near to the end user as possible, and there are is a huge market in Fife for wheat for distilling, milling and animal feed processing.
"A modern store would encourage Fife farmers to join as members, with their wheat going there and their barley going up to Montrose.
"Conversely, wheat from Angus members could go to the Fife store," he said.
It would be an ambitious project, but one that Jim Dallas believes would serve growers well in the future.
It would require investment, of course.
The Openfield model sees the growers financing the stores themselves by buying tradeable tonnage rights.
Staged payments ease the burden and, if the Angus Cereals template is followed, bank loans and grant aid are all part of the package.
"I like farmers to realise that they are investing in a store which they will own rather than on their individual farms," he concluded.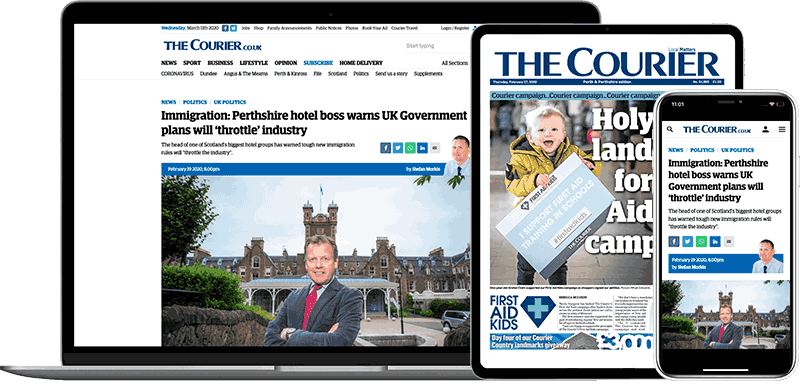 Help support quality local journalism … become a digital subscriber to The Courier
For as little as £5.99 a month you can access all of our content, including Premium articles.
Subscribe