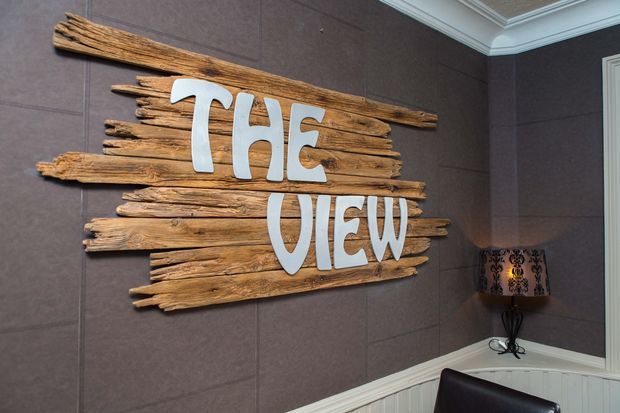 I hadn't been to The View restaurant before my lunch with Mike Begg, founder of Beat the Banks. But as soon as I parked the car in the car park and walked around to the front door, I was amazed.
That view! It was a perfect Friday afternoon in February, the sun was hitting the water and you could see Dundee – topped by the Law – on the opposite side of the Tay.
Insidethe restaurantwas just as impressive. Although not getting direct light through the windows (which also looked out onto the Tay Bridge and the water) it managed to be light and airy and inviting. Being greeted with a big smile, as I was by the staff in the restaurant, definitely added to the friendly and welcoming atmosphere.
Thankfully, Mike and I were given a table at a window so we could enjoy that stunning scene throughout our meal.
The biggest problem we both had was choosing what to have! There was a great selection for each course, as well as a lunch time "light bites" style menu for those not after a big meal. However, in the spirit of research (I was there to write an article after all) I chose to have the goat's cheese wrapped in parma ham and filo pastry to start, while Mike opted for the soup of the day, which was a cauliflower and cheese offering.
After getting the thumbs up from Mike on his soup, which looked thick and creamy and very tasty, I tucked into my own starter. The combination worked well together, the slightly smoky yet sweet parma ham balancing the sharpness of the goat's cheese and the filo offering a bit of crunch. It came on a bed of leaves with a balsamic dressing, which offered a second hit of sharp flavour. There was also enough goat's cheese and parma ham that one didn't dominate the other.
For my main course, I had the chicken escalope, which was served with garlic butter and new potatoes on a bed of creamed leeks and bacon. And yes, it was as amazing as it sounds.
All of the flavours worked well together and despite being quite rich, managed to avoid being too dense.
The chicken, which was breaded, avoided being dry in the middle and not too greasy, as breaded meat can often be.
Although it filled me up, it was so delicious I wished I could eat it all over again!
Mike, meanwhile, chose the seared Loch Duart salmon linguine with pesto mayonnaise, feta cheese, olives and pine nut.
The pink salmon sitting on top looked extremely fresh and there was plenty of cheese and olives throughout the pasta. Mike agreed with my assessment, declaring the meal "lovely".
Unfortunately, those first two courses had us full, so we decided against a pudding and instead had coffees. (But I suppose that's a good excuse for a return visit!)
Whether it's a great meal or a spectacular view you are after, The View restaurant serves up both.