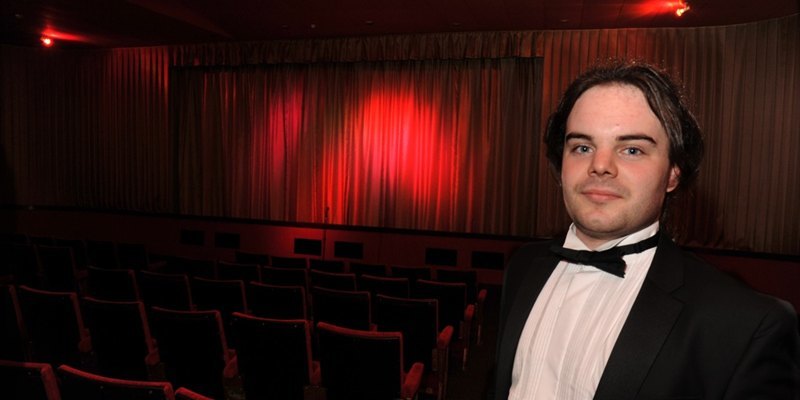 Eager film fans queued up outside the new KINO Cinema in Glenrothes to welcome the silver screen back to the town after 12 years.
Tt was a proud day for both new owner Graeme Reekie and the 40,000-plus residents of the town who, for years have had to travel 18 miles to Dunfermline to watch the latest Hollywood blockbusters but can now enjoy the most up-to-date releases on their doorstep.
Guests cheered as the ribbon was cut on Friday night by Douglas Adams of Associated British Cinemas and were then treated to the very first showing of the Warner Brothers fantasy, Legend of The Guardians: The Owls of Ga'Hoole.
The cinema had been left untouched since it closed in 1998, leaving behind some very tired decor, sticky floors and posters of the Spice Girls selling fizzy juice.
The two-screen picture house has been fully modernised by Graeme and his friends, while retaining the charm of the former Glenrothes Cinema.
"All the hard work has paid off and it's looking fantastic inside," Graeme (22) said. "The old kiosk has been replaced with a more modern one that I'm sure people will like which will serve all the cinema-type snacks you'd expect from any reputable cinema.
"We've also put in a nice lounge bar where cinema-goers can enjoy before and after-film drinks.
"With regard to the two screening rooms, we've put in some modern new seating, with the emphasis on customer comfort. We've basically brought the cinema into the 21st century and we very much hope people like what they see."ExcitedSince announcing the reopening of the cinema a few months ago, Graeme, a former journalism graduate from Adam Smith College, has been inundated with messages of congratulations and support from local people excited to see one of the town's most prominent buildings restored to its former glory and the KINO Cinema Facebook page he set up now has over 2300 fans.
Its return is a welcome boost to Glenrothes, which has seen the demise of most of its leisure facilities over the years the ice rink, bowling alley and the region's only nightclub.
And the initial feedback from visitors has been very positive.
One fan posted, "Enjoyed the opening night we'll be back as regulars as often as we can a great night", with another adding, "Went last night and was good. Loads of leg room, comfy enough, cheap enough prices, impressive audio and screen."For information and film times or call 01592 758513 or visit www.thekinocinema.co.uk