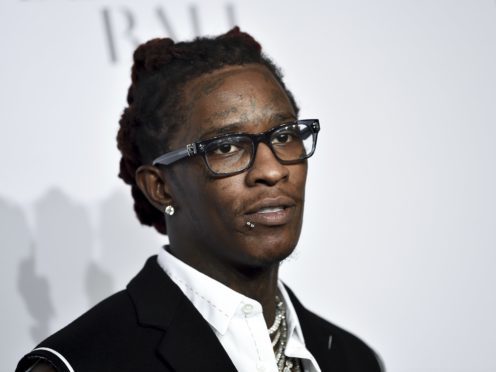 Rapper Young Thug was arrested after police found a concealed firearm inside his car in Los Angeles, officers have said.
The rapper, whose real name is Jeffery Lamar Williams, was held on a weapons possession charge, officer Drake Madison said.
He was being held on 35,000 dollar (£27,000) bail.
Mr Madison said several hundred people had gathered outside a Dave & Buster's sports bar in the Hollywood area, where the rapper was hosting an event for a new album.
He said police detained several in the crowd, including Williams, and officers found a firearm inside his car.
Williams was arrested in September 2017 on drug and gun charges after a traffic stop near Atlanta.