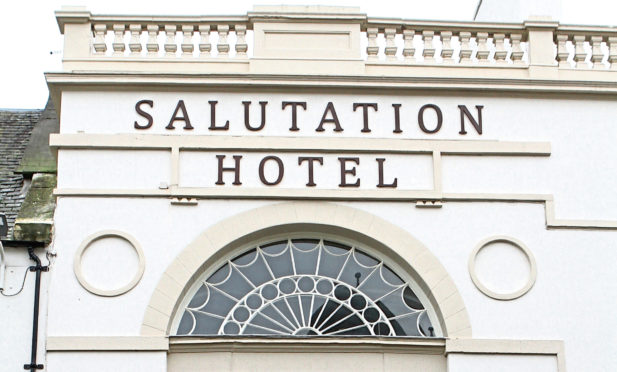 The owners of Perth's historic Salutation Hotel have shrugged off challenging trading conditions to record increases profit and bed occupancy levels.
Strathmore Hotels, whose portfolio has grown to eight properties across Scotland and northern England, recorded a pre-tax profit of £1 million for the year ended December 31 2018, an increase of 23%.
Turnover rose by 3.6% from £16.6m in 2017 to £17.2m last year.
Strathmore Hotels director Chris Rickard said the group's results had been boosted by the July purchase of Ben Wyvis Hotel in the Scottish Highlands.
He said: "I'm very pleased with our results this year. Bookings for next year are flying and our new hotel is flying too.
"There is no better time to be in the hospitality or tourism industry in Scotland. It's a pleasure to be part of the game and it's great to see Scotland doing so well.
"We are still seeing a lot of visitors from abroad so I don't really share the doom and gloom about Brexit and it is not a factor in our sales growth."
Mr Rickard said the group is eyeing up further expansion, with Edinburgh a target location.
However, he said foreign investors were making the marketplace in the capital far more competitive.
He said: "In some respects there is a financial pause at the moment and while this certainly helped us achieve our latest purchase, in places like Edinburgh there is strong interest from Asian investors which makes acquisitions more difficult to achieve there."
The firm has a policy of rolling refurbishment and this year will see £250,000 invested across 80 rooms.
Mr Rickard added that the rural location of the group's hotels meant that recruitment can be an issue.
He said: "Working in hospitality can be a hard shift and getting good staff can be issue although we do have our own in-house training programmes.
"We haven't seen the same levels of labour coming in from abroad, but on top of that the economy is doing very well which can add to recruitment issues."
The group began with the purchase of the Salutation Hotel in Perth, reputedly the oldest in Scotland.
jimillar@thecourier.co.uk