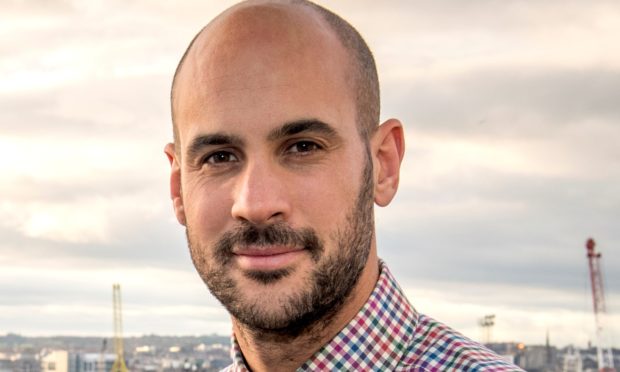 The boss of energy firm Red Rock Power Limited said it the firm is still committed to making the Inch Cape windfarm off the coast of Angus a reality.
The offshore project wasn't successful in September's Contracts for Difference energy auction, which sets the price the Government will pay for power.
Despite the setback, Red Rock chief executive Guy Madgwick said the firm was fully behind the project, which has consent for 72 turbines located 15 kilometres from Arbroath.
He said: "Inch Cape is a strong, viable proposition and we are committed to completing the windfarm."
Red Rock has appointed a new project director to lead the scheme.
Adam Ezzamel has previously worked on offshore wind projects Aberdeen Bay and Neart na Gaoithe.
Mr Madgwick added: "Adam's appointment comes as we look to accelerate our plans and his experience will prove invaluable as we continue to progress with the project."
Mr Ezzamel said: "I've been very impressed with the Inch Cape development, both as an outside observer and as part of the delivery team.
"In Inch Cape lies significant opportunities and I look forward to working with the team, supply chain and stakeholders as we work towards bringing the windfarm to fruition."
Inch Cape has an existing grid connection at Cockenzie in East Lothian.
In addition to Inch Cape, Red Rock Power owns Afton operational onshore windfarm in East Ayrshire and a 25% share of the recently completed Beatrice offshore windfarm in the Moray Firth.
Red Rock Power Limited is a wholly-owned UK subsidiary of Beijing-based SDIC Power Holdings, a significant developer and operator of power generation plants in China and overseas.
SDIC Power owns a total installed capacity of 34.36 gigawatts, more than half of which has been renewable energy.
rmclaren@thecourier.co.uk