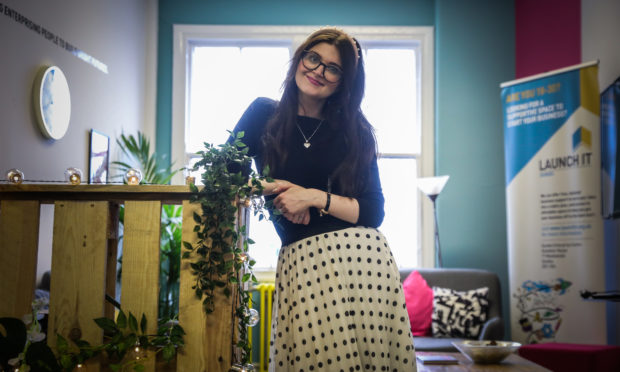 A Dundee enterprise hub continues to attract strong interest eight months after it opened.
Launch It Dundee, a charity aimed at supporting young entrepreneurs aged between 18 and 30 was formally opened by the chairman of software firm 4J Studios, Chris van der Kuyl in May.
Based across two floors at Kandahar House on the city's Meadowside, the facility provides space for 20 new businesses, as well as support for entrepreneurs who may not be at the stage of needing a full-time base for their firm.
Enterprise Manager at the facility, Lianne Carr Wyllie, said that 10 businesses were now operating from the 16 rooms in the building while others were receiving direct support from the charity.
She said: "We offer a unique service in that we give one-to-one advice and work space, while the support offered by other organisations is more group based.
"That said, we always encourage entrepreneurs to go anywhere and everywhere because you just never know who you will meet in terms of new clients, collaborators or mentors.
"After a business has been established here for around three months we introduce them to a volunteer mentor who provides further support."
Since the building was opened, it has been refurbished thanks to the generosity of local firms including City Quay Joinery, Alexander Decorators and Icon Signs.
Ms Carr Wyllie said the new décor makes the venue a "more trendy and appealing environment" for the entrepreneurs.
She said: "For the first six months, we give 50% discount on fees, which falls to 25% in the second six months and businesses can stay here for up two years – it's an excellent stepping stone which means young companies don't have to go straight into the private sector."
A combination of "social media use and old fashioned networking" has brought growing awareness of the charity, with more businesses looking to locate there.
In the new year, the charity will offer enterprise training lessons and is currently looking for volunteer mentors to give two hours per month.
Ms Carr Wylllie added that feedback from the wider business community had been "extremely positive. "
jimillar@thecourier.co.uk