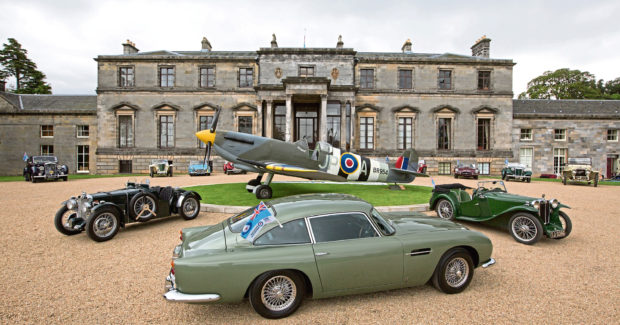 Significant investment in branding and marketing has transformed a Fife stately home into a globally recognised tourism and hospitality venue in just three years.
Broomhall House near Dunfermline, the family home of the lineal descendants of King Robert the Bruce, has quickly established itself as a key destination for market segments ranging from fashion to motorsports.
Leading the project is Lord Bruce who says that establishing authenticity has been key to turning what is essentially the family home into an economic success.
He said: "We were starting from scratch, but this allowed us to make the decision not to become simply a wedding venue or a visitor attraction in the more traditional sense."
Instead, the business identifies and targets alternative business sectors, which Lord Bruce describes as "time consuming but rewarding."
He added: "Much of our marketing activity is directed at specialist travel advisers and tour organisers, who are responsible for bringing visitors to Scotland from all over the world, but principally from the United States.
"The house, as well as the surrounding parkland is now used regularly by clients representing world-travel, fashion and the food and drink industry – we now feature regularly as an exemplar destination for VisitScotland.
"We have also hosted annual meetings and award ceremonies for organisations including Women in Agriculture, The Order of the Scottish Samurai and Fife Chamber of Commerce.
The venture also plays a role in the wider Fife economy, with visitors arriving from cruise ships invariably take in a tour of Culross and the historic town of Dunfermline as they head to the 18th century mansion house.
The house has also forged links with Knockhill Racing Circuit, allowing motor manufacturers and motor sport teams to take advantage of Broomhall's proximity for entertaining or as a key filming location.
jimillar@thecourier.co.uk