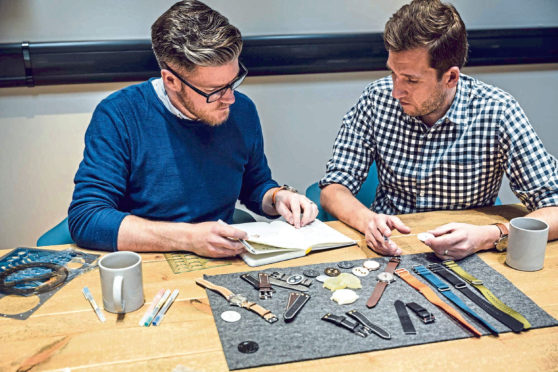 An ambitious British watch brand has called time on its Henley-on-Thames base in England and relocated to Perth, triggering a recruitment drive.
The Marloe Watch Company — which received a £600,000 crowdfunding investment last year and saw a 488% jump in profits between 2015 and 2018 — said the move is part of a planned expansion strategy but was also strongly influenced by Scotland's position on remaining in the EU.
The firm, which specialises in heritage, mechanical timepieces, has doubled the size of its head office as part of the move, which brought together its existing Perth-based design studio with its wider business operations.
The move marks the start of a new period of intense growth for the business, which was founded in 2015 by Oliver Goffe and Gordon Fraser.
Following the investment achieved last year, the brand is working towards achieving annual sales just shy of £1 million by the end of 2020.
Mr Goffe said: "We are focused on ambitious growth but want to avoid becoming a behemoth that loses touch with its customers and sight of our values.
"At the moment, we are working towards employing a small team of talented people to produce products that change the way people think about watches."
Mr Goffe added the move had a political aspect.
He said: "As a business, we are certainly pro Remain so a Scottish base sits better with our values."
jimillar@thecourier.co.uk