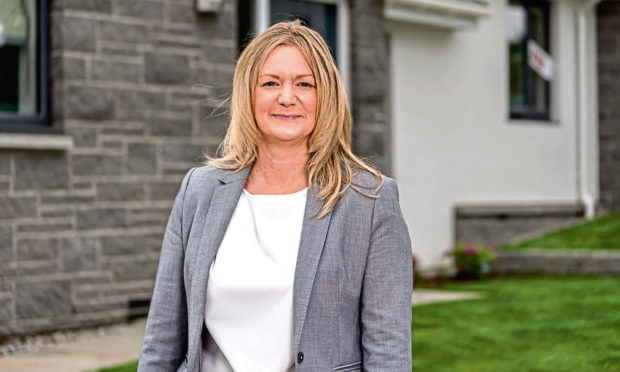 Carnoustie housebuilder DJ Laing has blamed planning delays for a sharp fall in sales last year.
The group, which also has a civil engineering division, saw its revenues fall to £6.2 million for the year ending May 31 2019, from £9.7m in 2018.
Pre-tax profits dropped from £843,000 in 2018 to £337,000 last year.
Managing director Karen Nicoll said the current financial year was showing house sales growth.
"It was a positive year last year, although not as strong as 2018 which was a bumper year," she said.
"We didn't get started on a new site last year.
"It takes a lot longer to get the consent, so that had an impact and affected our number of completions."
Ms Nicoll, who is the daughter of company founders David and Dorothy Laing, said the firm's current development at Castle View in the Ballumbie area of Dundee was selling well.
She said 10 units were now occupied on the site – which is intended for 97 homes – with reservations for 11 more.
"As a builder we do around 30 homes a year and we will be on the site for another couple of years. It's doing well sales wise and interest wise.
"Our workload and interest levels and sales we are confident that our current financial year will be positive.
"There are a lot of sizeable developments going on in Dundee, with a couple of competing sites beside us, but it's not having a negative impact.
"The Government schemes for first time buyers is helping stimulate and move the market."
The firm is also working through the planning process for a 24-acre business park and 274 homes at the Upper Victoria/Pitskelly area of Carnoustie.
The homes will be built and sold be Persimmon but as part of the partnership DJ Laing's civil engineering division will do the groundwork.
The Carnoustie firm will also operate the business park, on which it may sell or lease units.
"Our civils company has a healthy workload," she said.
"We are always working on the drawing board getting other sites ready.
"We still have a couple of phases to do at Westfield Park in Carnoustie, which is about 90 units subject to planning permission.
"We are fortunate to have a land bank that's bought and paid for that will keep us in work for the next eight to 10 years.
"It's a case of getting it off the drawing board and through the planning process."
rmclaren@thecourier.co.uk