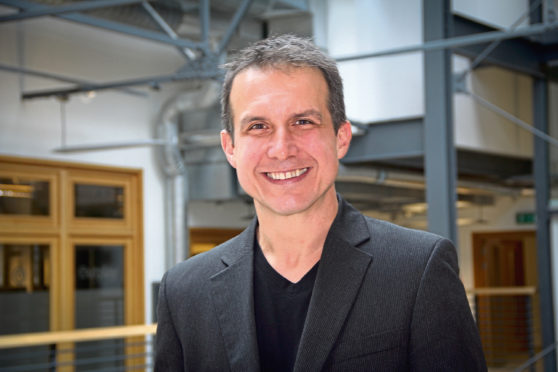 The boss of Dundee developer Outplay Entertainment said he expected to see an increase in demand for games during the coronavirus crisis.
Chief executive Douglas Hare said there had been a rise in global demand for games as people stay at home more and look for entertainment.
Based at Dundee's Vision building at Greenmarket, the studio will launch three new games this year including a sequel to its popular Crafty Candy title.
Mr Hare said: "We are seeing an increase in demand for games already – we saw that in China first.
"People in lockdown, people spending more time at homes… there's been increased audiences and revenues for games firm.
"So it doesn't look like it will have a negative consequences for us from a commercial perspective and we are lucky to have a business that can largely operate without people being on site."
Mr Hare, who employs 125 staff, said the sale of a sister studio based in Derby would also boost the Dundee operation.
Outplay acquired Eight Pixels Square in 2016 and this week completed its sale to global firm Miniclip for an undisclosed sum.
"Selling Eight Pixels wasn't something we set out to do but through a series of conversations last year it ended up being a possibility and making sense.
"In terms of growing Outplay, there's an industry trend to encourage players to come into your network rather than individual games.
"The games that have been most successful for Outplay attract a more casual audience, with a greater percentage of female players that can be slightly older where the Eight Pixels Square games like Sniper Strike are almost 100% male and younger.
"It means there's not much cross promotional potential.
"Outplay has received a healthy cash injection to successfully launch our new titles this year.
"We are also looking at other acquisitions – other studios with a more compatible audience and games."
Eight Pixels Square studio director Hugh Binns, who oversees 50 staff, praised Outplay's ownership of the firm.
He said: "Our work with Outplay has given Eight Pixels Square a fantastic platform for future growth.
"To now join the Miniclip family is a thrilling step forward for the evolution of Eight Pixels Studios, and allows us to tap in to untold resources and opportunities."
rmclaren@thecourier.co.uk