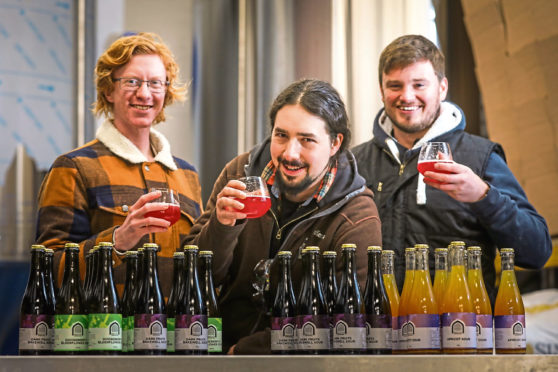 The founders of a young Dundee-based brewery say its success to date has "massively" exceeded their wildest expectations.
Vault City Brewing was started in Edinburgh just over two years ago by IT consultant Steven Smith-Hay and brewer Johnny Horn – both experienced homebrewers with a passion for making sour beer.
Their drinks are growing in popularity in the UK and abroad too.
Steven revealed the business came about after he was introduced to Johnny by a mutual friend.
He said: "We both had ambitions to open a commercial brewery and decided that our combined knowledge would allow us to create on a much larger scale the beers we'd already been producing.
"Once we had the go-ahead from the relevant authorities to brew from my kitchen, we set about designing the kit and initial recipes to launch Vault City.
"Sour beer is a growing market – two of the UK's largest craft beer producers BrewDog and Beavertown have invested millions in dedicated sour-beer facilities.
"Many people producing sour beer in the UK have been using fast-souring methods. But we prefer the more traditional method of mixed fermentation with our own unique house culture – cultured from yeast and bacteria we've come across over our years of homebrewing."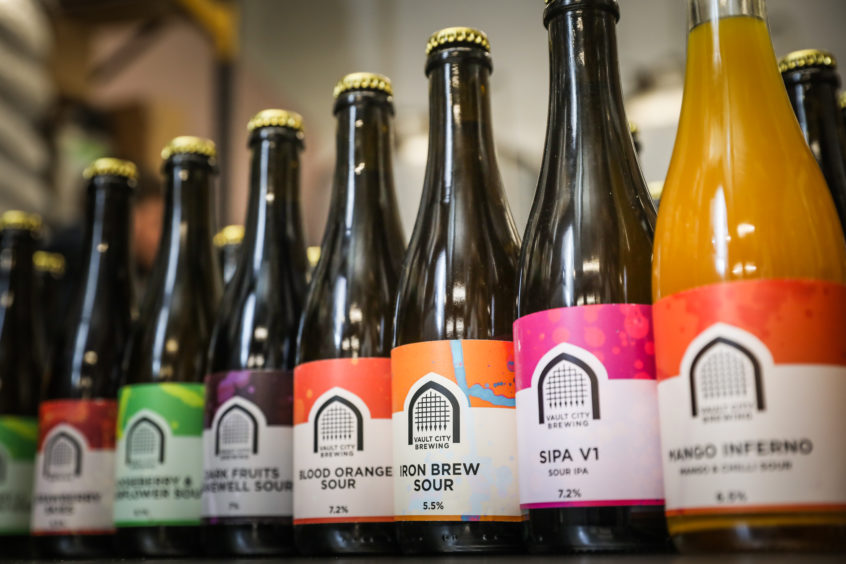 Recognition at home and internationally came quickly for Vault City, who appeared at 15 beer festivals last year.
Steven added: "Our beer has been very well received – we're delighted we were named as Scotland's number one brewery on the beer-networking service Untappd.
"We're now exporting to eight European countries, with another four starting soon. We're also looking at getting our beer into markets as far away as Japan."
Vault City switched the brewing operations to Dundee last September, and it produces its drinks in both bottles and kegs.
The business has now expanded output to 19,000 litres a month – a huge increase on the 200 litres a month it initially made.
Steven said most of Vault City's production is modern sour beers containing fruit.
He added: "We don't have a core range – we prefer trialling new ingredients and creating unique experiences for our customers every time we brew. Our most well-received beer is certainly Strawberry Skies – an 8.5% mixed-fermentation sour beer brewed with Angus strawberries with added hibiscus flower and Madagascan vanilla. It's a strawberry-and-cream smoothie.
"We've a great following in the craft beer community, however we want to bring our bold, modern sours to as many people as possible.
"It's an incredibly-accessible drink – even those who say they 'don't like beer' tend to love ours."