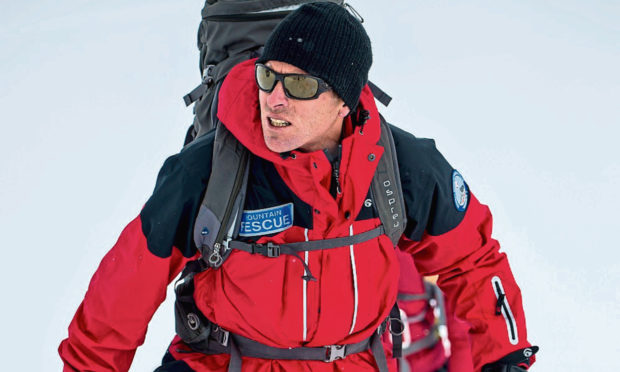 A Fife-based manufacturer of high-specification clothing is recruiting more staff and ramping up production of personal protective equipment (PPE) for NHS workers as it joins the fight against Covid-19.
Keela's performance gear is also used by professionals, the military, and outdoor enthusiasts.
Responding to the pandemic, the firm is now developing easy-to-manufacture surgical gowns and coveralls together with a range of other PPE for use in the health sector as the company responds to the pandemic.
Key to the firm's products is their patented technology used to seal the seams on garments, a crucial feature for medical staff as they treat patients with the virus.
The firm's sister company Ardmel, which manufactures machinery and consumables for sealing clothing, has also increased production to allow other companies to fabricate medical PPE.
The two companies have a workforce of around 50 staff in Scotland.
Sales director Sam Fernando said the Glenrothes-based firm is also providing advice and support to other companies, so that they can rapidly transition to production of PPE for the NHS.
She said: "Like companies up and down the UK, we are just doing our bit to help out and I'd like to pay tribute to our staff who really are going the extra mile – I'm so proud of them.
"We are also looking to recruit industrial machinists and would ask potential candidates to get in touch."
The firm dates back to 1973, when together with companies like Levi's and Sandvik it worked to automate the production process. It then developed the world's first tape sealing machine to make garments waterproof, and later worked with well-known brands including Barbour and British Telecom on clothing.
In 1989, the Keela brand was established.
The majority of its products are sold to emergency services organisations, industry and military forces, with the remainder sold through a UK-wide network of stockists.
Ms Fernando said: "There are very few companies around the world who also manufacture the machines used for this process – we are global leaders in the field.
"The vast majority of our machinery is sent to customers abroad, we export to 67 countries and some of our clients are still using machines they bought from us 20 years ago."
jimillar@thecourier.co.uk