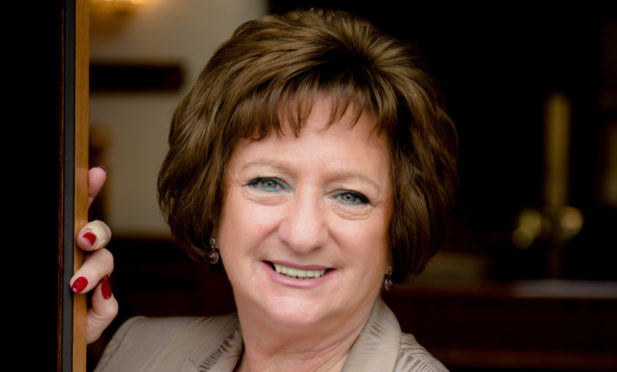 Industry chiefs in Scotland are urging the UK and Scottish governments to work with businesses as the Bank of England warns of the worst annual economic fall for more than 300 years.
In its first official outlook on the toll taken on the UK's finances by the Covid-19 pandemic, the Bank cautioned over a "very sharp" fall in GDP of close to 30% over the first half and a "substantial" hike in unemployment.
The Bank also held interest rates at the historic low of 0.1%
Gross domestic product could fall by 3% in the first quarter of 2020 and then dive by a further 25% in the second quarter, while unemployment could hit 9% in the second quarter.
Dr Liz Cameron, chief executive of the Scottish Chambers of Commerce said the Bank of England's outlook, "reflects the harsh reality businesses in Scotland are facing now and in the coming months."
Dr Cameron added: "It is urgent that business support is translated to cash in the bank as soon as possible, so that jobs are saved where possible and the worst ravages of the lock down are diminished.
"Businesses in Scotland are playing their part keeping employees and customers safe and no one wants to see a second wave of infection causing a further clampdown."
Andrew McRae, FSB's Scotland policy chair, said the Bank of England projections show that millions of jobs are at stake in the weeks ahead.
He said: "As we look to recovery, Scottish smaller firms must be allowed to get gradually back up to speed. That means not drastically cutting the help available for firms overnight."
Meanwhile, a survey conducted by Perthshire-based rural business support organisation, GrowBiz, revealed that more than 60% of rural enterprises in their area have halted all business activity, with just 8% reporting they were operating as usual.
Fewer than 8% of respondents to the survey said they were willing to apply for business loans in the current uncertain circumstances, with around one third hoping to access HMRC's self-employment income support scheme.
GrowBiz chief executive, Jackie Brierton said the survey "shows the devastating and potentially irreparable damage that has been done over the past few weeks of the pandemic.
Ms Brierton said there was an "urgent need for a strategic approach to supporting rural businesses and the communities which rely on them."
The organisation has previously voiced concerns the Covid-19 pandemic will have a disproportionate impact on rural firms.
jimillar@thecourier.co.uk