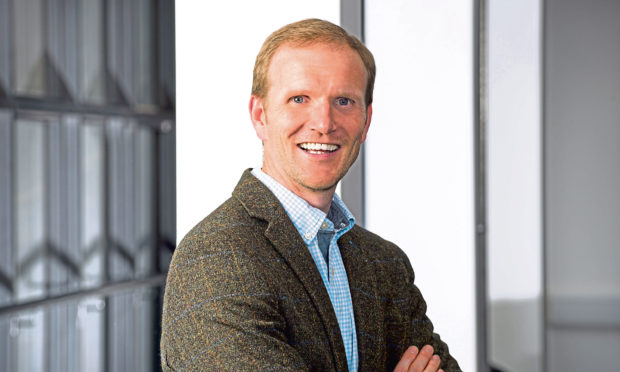 Some of the UK's top economists are to address the challenges posed by the coronavirus pandemic in The Courier's first digital business breakfast tomorrow.
Graeme Roy, director at the Fraser of Allander Institute, will join Deloitte senior economist Debapratim De and Kevin Connor, area director for Scotland and senior health and safety consultant at RBS, for the one-hour session which will explore what recovery looks like.
Mr Roy said: "The most recent growth and jobs figures for Scotland show the scale of the economic challenge that we face. Unfortunately, things are likely to get worse in the coming weeks before they get better. The immediate priority is to restart the economy as quickly and safely as possible."
Mr Roy said there were four key factors that will determine the speed of recovery.
He continued: "First, it is vital that we avoid a second wave of infections. The need for an effective testing and tracking regime at scale is an urgent necessity.
"Second, government needs to develop a more effective plan for the safe return of schools to let parents return to work.
"Third, we must get the timing right on the lifting of financial support measures right and the lifting of restrictions.
"Drawback financial support too early and/or delay the easing of restrictions for too long – even by a matter of weeks – and the knock-on cost for the economy will be severe.
"Finally, much will depend upon how confidence can be restored in the months to come, across a range of sectors – from tourism through to retail and hospitality – that have been severely impacted by the crisis."
The online event has been organised by The Press and Journal and The Courier in association with professional services firm Deloitte and RBS.
More information about the online event can be found at www.thecourierbriefings.co.uk
To register, contact Lesley Taylor on lesley.taylor@ajl.co.uk