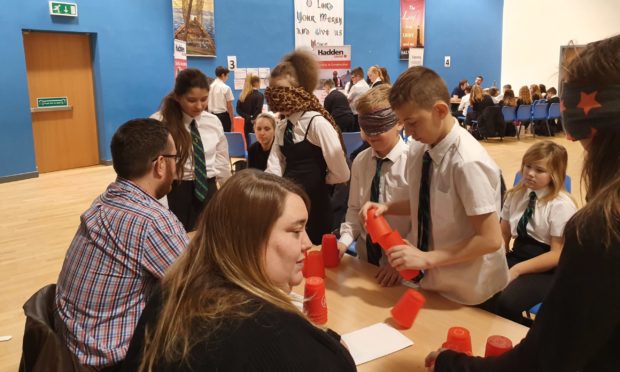 The winners of this year's Developing the Young Workforce awards for Dundee and Angus have been announced.
The awards highlight impressive work to inspire young people about career choices available to them and to prepare them with the skills and knowledge they need to enter the world of work.
In the business category, this year's winner was Baker Hughes with highly commended awards to Forbes of Kingennie and Glamis Castle and Strathmore Estate.
The individual winner was Jonathan Reeve of Voigt Architects with Sandra Rennie of Arbroath Academy and Caroline Taylor of Angus Alive highly commended.
There were joint winners in the school/college category with the title shared by St Paul's Academy in Dundee and Arbroath Academy.
Grange Primary School was highly commended.
Alison Henderson, chief executive of Dundee & Angus Chamber of Commerce and newly appointed chairwoman of DYW Dundee & Angus, said: "We are living in unprecedented times, with Covid-19 expected to effect young people more than any other demographic.
"Youth unemployment is set to rise, so it is vital that we do all we can to help shape career education to focus on the sectors where jobs will be available.
"I'd like to congratulate all our winners and encourage more businesses across the area to get involved to ensure that young people are coming out of school with the skills and knowledge required to join local industry."
The DYW Dundee & Angus team facilitates partnerships between business and industry, leading to young people being more prepared for entering the workforce and going on to positive destinations after school.
In 2019/20, the team was involved in 85 'work inspiration' events and 105 education/employer partnerships, reaching 3,540 pupils.
It also helped Dundee & Angus College to find placements for foundation apprenticeships and referred businesses who were interested in taking on a modern apprentice to Skills Development Scotland.
It worked in partnership with the local authorities to provide 1,680 meaningful work experience opportunities and provided training for businesses to make the most of these opportunities.