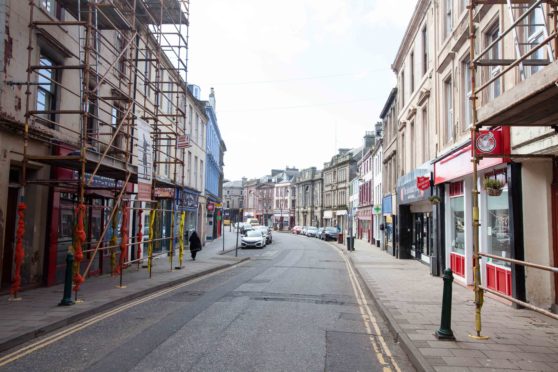 The Scottish retail sector is on a slow path to recovery from the Covid-19 pandemic according to newly published figures.
Although total food sales in June saw an increase of 4% compared to June 2019, total sales in Scotland fell by 18.6% compared to the same period last year.
Total non-food sales were significantly affected and saw a fall of 37.3%.
The statistics have led to calls to bring the energy and footfall back to city centres.
The Scottish Retail Consortium (SRC) described the figures, the fourth successive month of double digit decline as a "funk".
David Lonsdale, SRC director, said: "Last month's performance lagged well behind that of the UK as a whole, unsurprising after more than three full months of lockdown.
"June did at least witness an improvement on recent lows, aided by the re-opening of many 'non-essential' shops in the final week of the trading period."
Although home entertainment categories, including gaming and toys, as well as DIY goods and grocery performed well, clothing and footwear, especially more formal attire and holiday items fared poorly.
Sales of items which allowed people to work from home, such as laptops, associated accessories and home electrical products provided a short-term boost for some retailers.
The prospect of continued absence of office workers based in town and city centres is a concern for stores who rely on their custom and who may also have suffered from the sudden decline in tourist traffic and student footfall when lockdown restrictions were introduced.
Mr Lonsdale said: "Going forward, the permitted re-opening of shops, malls and eateries over recent weeks should help generate more shopper footfall and lift retail sales figures.
"However, more needs to be done in particular to bring the energy and footfall back into our city centres.
"Tens of thousands of shops and hundreds of thousands of jobs in retail directly and the supply chain more widely ultimately depend on the ongoing support of the Scottish public.
"That support from shoppers in the coming months will determine the future and vibrancy of our high streets and retail destinations for years to come.
"Early indications suggest that any retail revival may be slow and gradual."