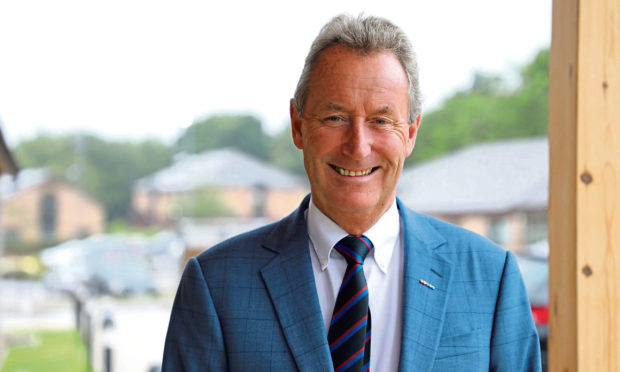 The head of Fife-based timber specialist James Donaldson and Sons is stepping down after 45 years with the firm.
Neil Donaldson joined the family firm in 1975 as a sawmiller before moving into a sales role and was appointed managing director, taking over from his father, in 1985.
Mr Donaldson has led the firm from being a small business in Glenrothes to a national company, operating from 31 sites across the UK.
During his tenure Donaldson Timber Engineering was created, which now has nine branches, and MGM Timber was formed.
The purchase of Palgrave Brown saw the firm move into MDF along with a number of other acquisitions.
Mr Donaldson is recognised as a key figure in the timber industry, becoming the Scottish chairman of the Timber Research and Development Association and president of the Scottish Timber Trade Association.
The James Donaldson Group, which has a turnover of around £225 million, now has seven subsidiaries and more than 1,000 employees.
Along with his roles in the timber industry, Neil is former chairman of spa hotel resort Crieff Hydro and is the chairman of Baillie Gifford's Shin Nippon in Japan.
He said: "I have been extremely fortunate to have spent my career working with something I love, making a product that I love, in a business where I have been able to develop it into what I think it should be. I always wanted to work for the family business – I have wood in my DNA – and I think I can say that I've made the most of my time here. I always said that I hoped to retire at 65, in our 160th year of business, and the time is definitely right to pass the business on to the next generation."
Deputy chairman Michael Donaldson will take over the reins at the firm and will co-lead and co-manage the business with his brother, Andrew Donaldson, who took over as chief executive in April.
jimillar@thecourier.co.uk