Minimum alcohol pricing blamed as Fife wholesaler to destroy £50,000 of booze
By
Rob McLaren
August 18 2020, 6.45am
Updated: August 19 2020, 1.08pm
It's an image that would reduce many Scots to tears – thousands of unopened bottles of beer and cider being destroyed.
That's what's facing one of Scotland's largest drinks suppliers to the hospitality trade, which expects to destroy stock worth around £50,000 that is past its best before date.
But instead of drowning his sorrows, the managing director of Allson Wholesale is more likely to pop open champagne at what he describes as an "extraordinary" result.
At the start of lockdown Allson, which counts more than 3,000 pubs and hotels among its customers, had stocks worth £3 million and Colin Drysdale feared a huge financial hit.
The impact was mitigated by a new drinks delivery service Drinks 2 Door, which operates in Fife, Dundee and Perth. With alcohol sold at close to trade price, it has been a big success.
But the Glenrothes firm, which has to abide by minimum pricing legislation, hasn't been able to sell all of its stock before it goes out of date.
"At the moment, we have a provision for around £50,000 of wasted stock," Mr Drysdale said.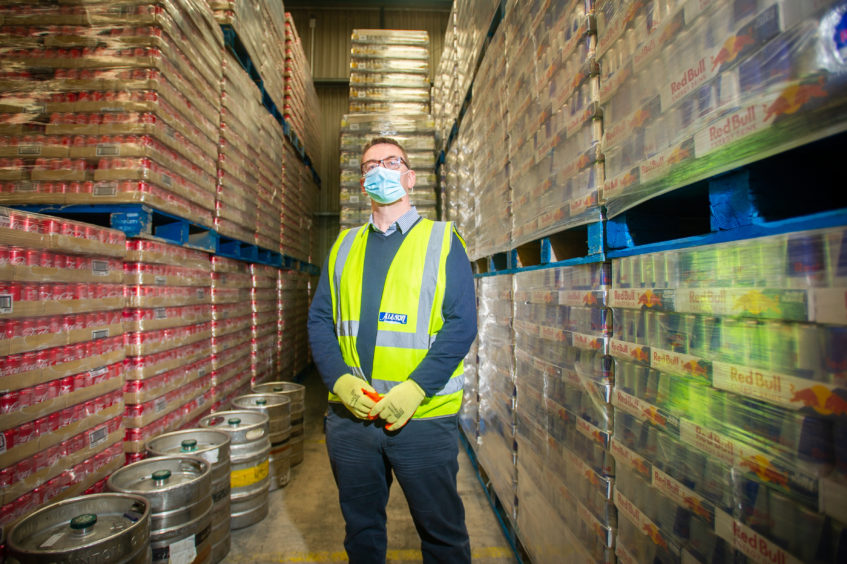 "It's not good, no one likes to see that happen, but compared to what we had – which was more than £3m of stock – to get it down to that level is quite extraordinary.
"It's mostly stock that people would purchase while in a Chinese or Indian restaurant.
"For example, people might have a Cobra beer at an Indian restaurant but wouldn't normally drink it at home.
"It's those types of beers and ciders that have been the hardest to sell.
"We have to abide by the law and the minimum pricing legislation means we can't go any cheaper."
VIDEO: Fife firm's solution as lockdown leaves £2m mountain of booze and pub snacks nearing sell-by date
And Allson staff cannot simply pour it down the drain, there's a cost in making sure it is disposed of in an environmentally-friendly way.
"It's a double whammy – not only do you lose the stock but you have to pay for the privilege," Mr Drysdale said.
"It has to be environmentally recovered and we have to use a professional company to do that."
After word spread about the Drinks 2 Door service, which started as a Facebook page, the phone lines at Allson were completely overwhelmed.
During lockdown the company was making around 500 deliveries a week to customers, with thousands of boxes of beer and crisps leaving the warehouse.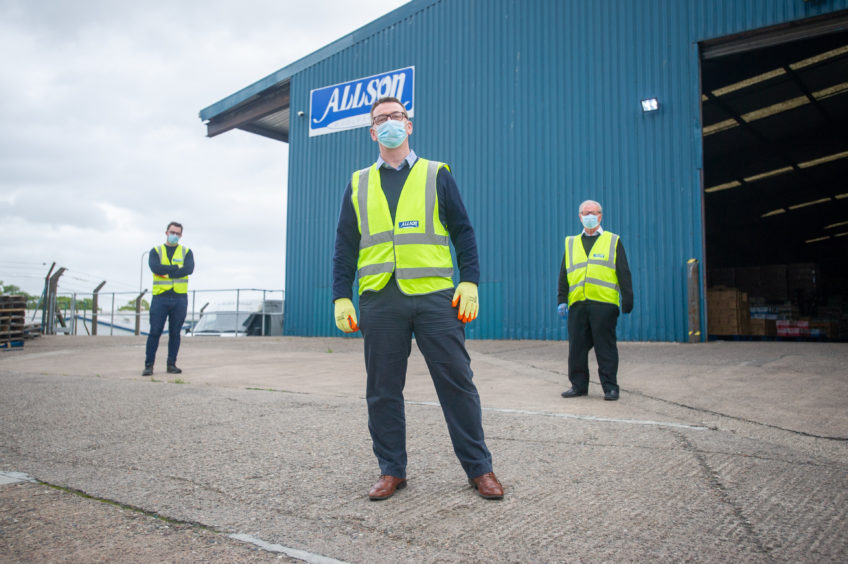 As pubs and restaurants have reopened, this has fallen to between 250 and 300 weekly deliveries, but the service will remain.
"It's exceeded all our expectations," Mr Drysdale said.
"Before the pubs opened it was fairly explosive – at the start we didn't have a platform to place orders so the phones were ringing constantly with people wanting to place orders.
"We are now developing a more advanced portal that should be up and running in the next six weeks.
"We are also looking to expand the service into Edinburgh before Christmas. It's definitely a permanent fixture for the business now.
"At the start we were selling dated stock that was close to expiry but the service is so popular most of the stock through Drinks 2 Door is now fresh."
At the start of the crisis, the firm let go of 15 staff and furloughed all but a handful of key employees.
Using the flexible furlough scheme, all but a handful of furloughed staff are back working and some of the people made redundant have also rejoined the firm full-time.
Mr Drysdale said he is keeping his fingers crossed there are no further lockdowns but thinks it will be more than a year for the hospitality sector to fully recover.
"It's the biggest threat to the business – we have to hope Aberdeen is a one off," he said.
"When the pubs are open we have an idea how long stock will last us for. Aberdeen is an important area. When that closed down again, it has a big impact on the stock throughput.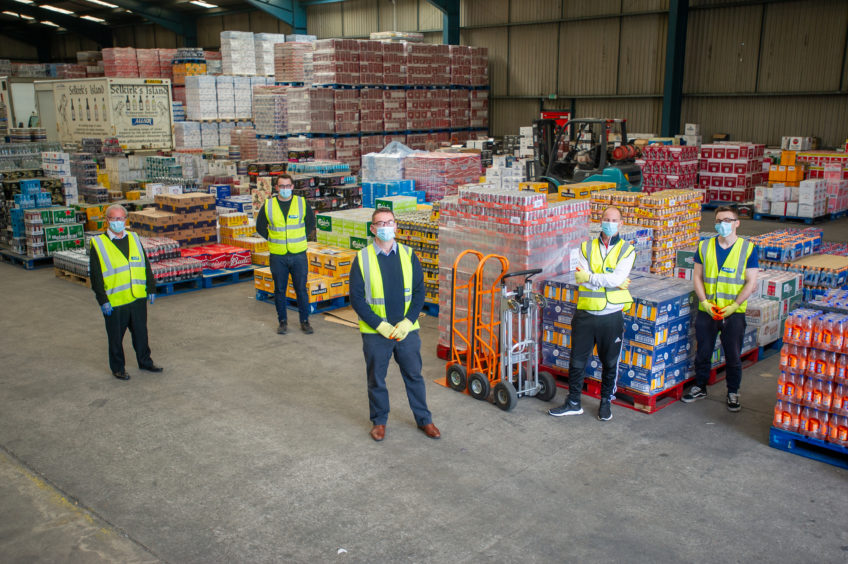 "Some products we thought were at safe stock levels a few weeks ago we have to reappraise. We are keeping stock as tight as possible.
"At any one time we have around 3,000 kegs and casks sitting in stock and we need to carry that level because of the number of customers we service.
"We were fortunate the government with the brewers did a deal after the first outbreak and we were able to return them for full credit but if lockdown  happens a second time I don't know how possible that would be.
"If we take a cautious approach, we could get out of this in the next few months but I think it will be a long road to recovery. We don't think normality will return until spring 2022."
Mr Drysdale praised the support of the company's customers.
He added: "At the start of the process we thought we were facing an absolute nightmare as a business. We thought we were facing a bad debt Armageddon but our customers have been first-class and bad debt is almost negligible."