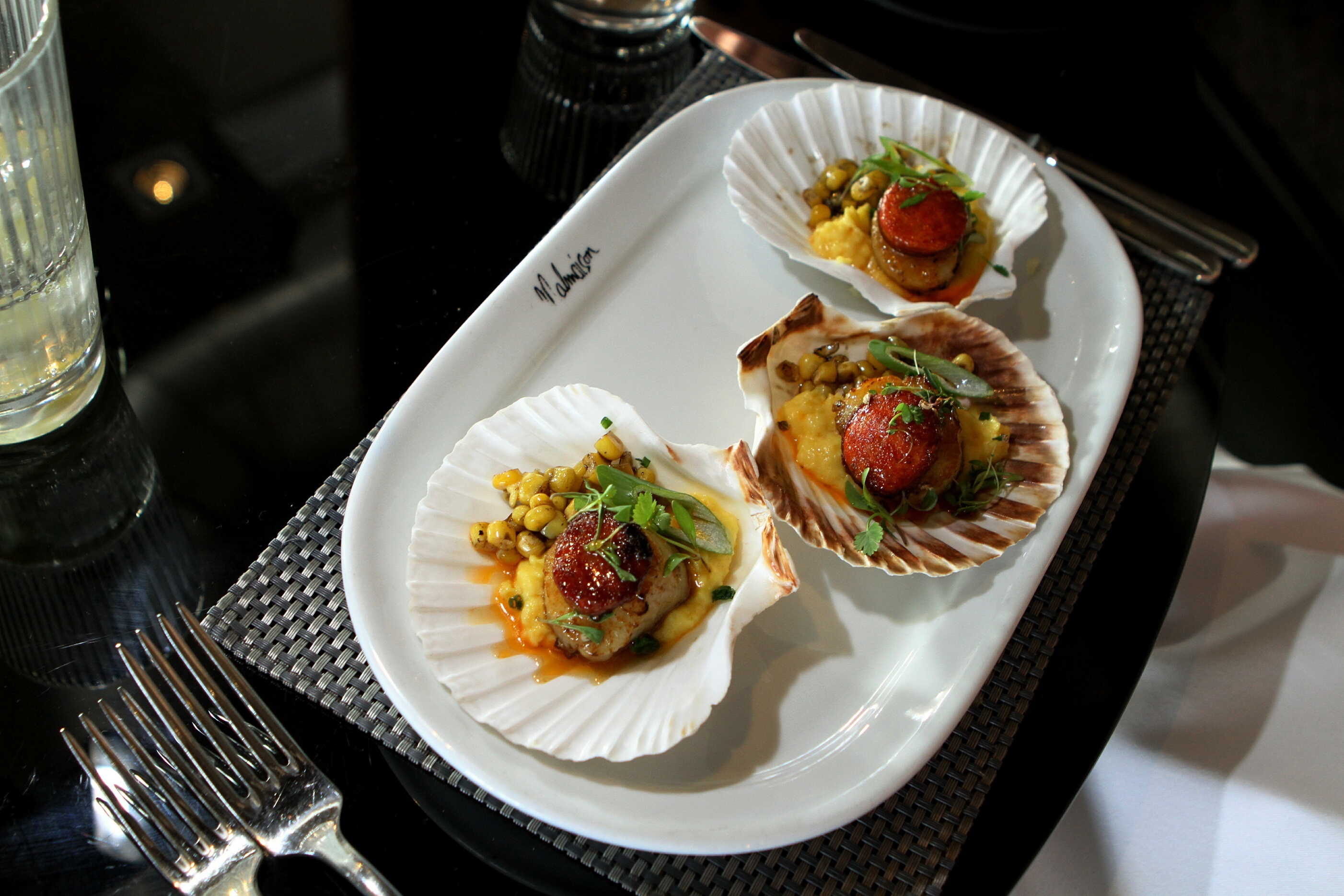 There's strong science that shows that a large proportion of the enjoyment of a meal is in the presentation. And at Malmaison that's one area they definitely have nailed.
When I met Campbell Clark of Blackadders for our interview in the hotel's Brasserie, I was impressed by the décor, which managed to use dark, rich colours without making the space seem dark and dreary. The food also managed to brighten and lift the room.
For starters, I chose the scallops with chorizo and roasted sweetcorn puree, which came served in shells. Each scallop was perfectly prepared and sitting on top was a small disc of chorizo. The sweetcorn puree and the scallop were both sweet, but the smoky spicy chorizo stopped it from being too sweet, and the coriander and spring onion added a tang to the dish.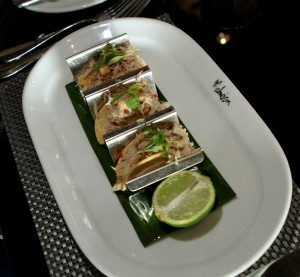 Campbell's starter was the crab tacos. Small but packed full of white crab meat, chilli, lime and coriander, they were deemed very tasty and looked incredibly fresh.
My dining partner chose another seafood dish for his main course – this time the Goan moule frites.
A twist on the traditional Belgian menu staple, the Malmaison replaces the white wine and cream in the mussels for coconut cream and curry paste.
I, on the other hand, went for the Mal burger, my theory being that it must be good for the hotel to put their name on it. And I wasn't disappointed.
Stacked high with Ayrshire bacon, Gruyere cheese, lettuce and tomato, the burger was too much for me to wrap my lips around, so I had to tackle it layer by layer. The homemade burger was juicy and the bacon didn't get lost in the mix. And the chips…they were crispy on the outside but still fluffy in the middle and not greasy at all.
Over cappuccinos, we both agreed that we had thoroughly enjoyed our lunch.