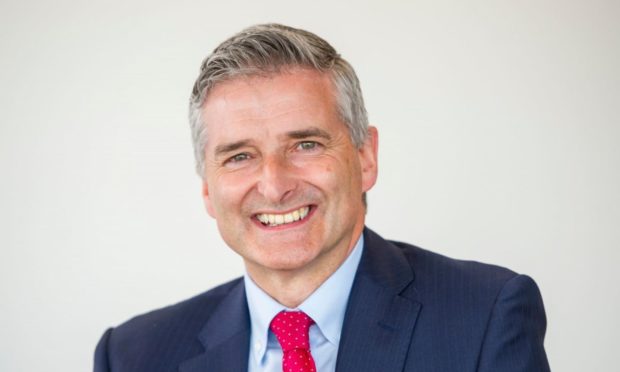 More than a quarter of business leaders think Brexit presents a bigger challenge to their companies than Covid-19 next year.
The survey was conducted by the Institute of Directors (IoD) Scotland at its annual conference.
Just a fifth of respondents expected a return to business as normal next year.
Making voices heard
Aidan O'Carroll, chair of IoD Scotland said: "While it is not surprising that Covid remains front of mind as the biggest threat to business generally, as we move closer to the end of the year more businesses are clearly working on their respective responses to get ready for the inevitable changes that Brexit will bring.
"While we navigate through the pandemic, it is understandable that so many respondents do not expect a return to normality any time soon.
"We have to continue to adapt to the new realities as we come out of this crisis and IoD will remain very engaged with Governments to ensure the voices of Scottish businesses are heard."
Government support
30% of directors said their companies were very prepared for the end of the Brexit transition period at the end of this year with 62% said somewhat prepared with 8% stating they weren't prepared at all.
As trade talks with the EU continue, clearer guidance from Government (39%) ranked highest in terms of most needed in preparation.
Other support measures requested were financial support (22%), advice about the continued employment of EU citizens (11%) and an outline of how supply chains will operate post-Brexit (28%).
Transition period
Mr O'Carroll added: "With just over 50 days to go until Brexit, these results show that while businesses are somewhat prepared, there is still a way to go.
"With two-thirds of participants seeking clearer guidance both generally and specifically around supply chains in a post-Brexit world, the IoD will continue to advocate for this clarity for our members at the highest level."