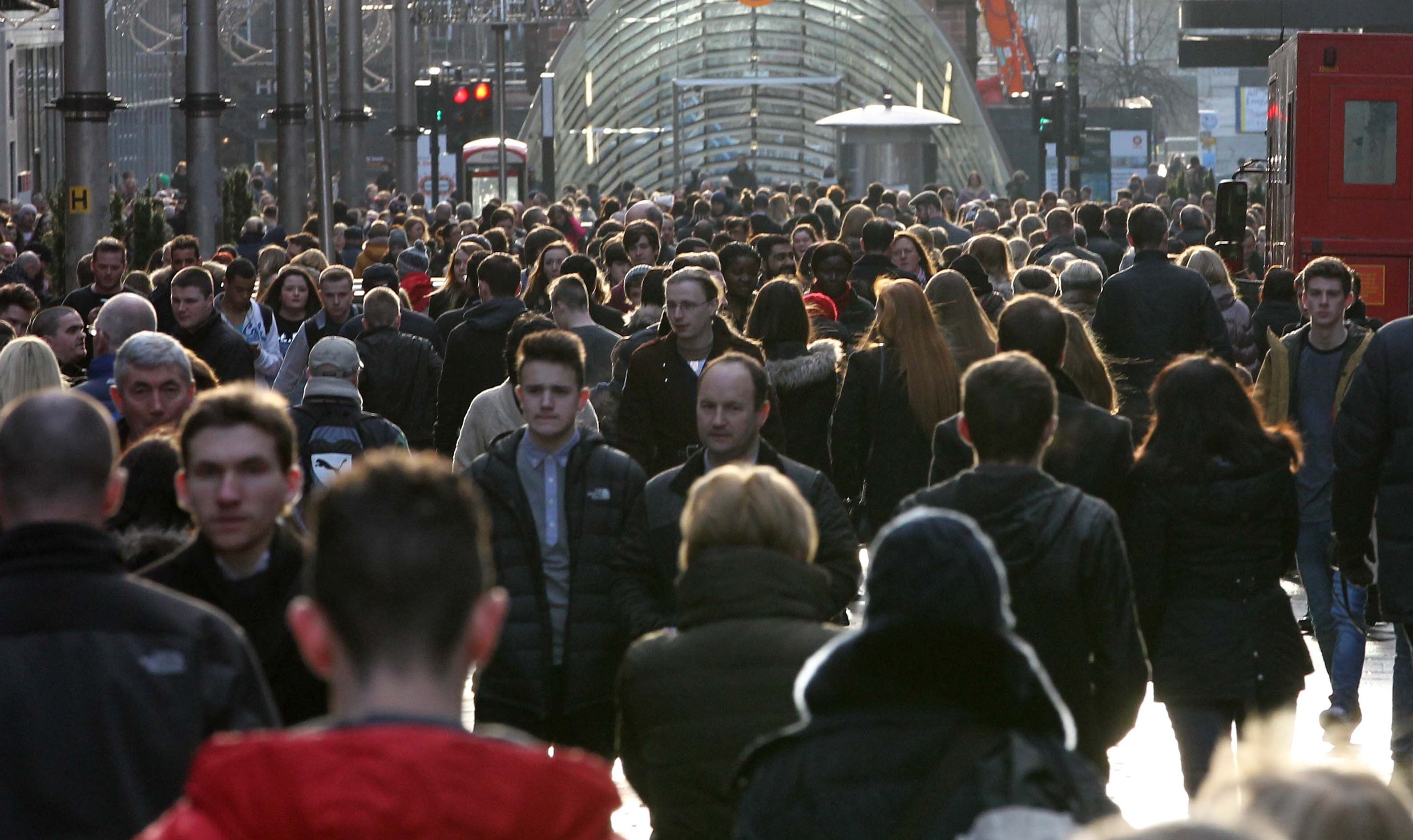 The shop vacancy rate in Scottish town centres stood at 8.4% last month, better than the UK average of 9.6%.
Shopper numbers north of the Border fell by 6.2%, more than double the 2.4% fall covering England, Wales and Northern Ireland.
David Lonsdale, director of the Scottish Retail Consortium, welcomed the slight improvement in the shop vacancy rate.
Satisfaction at the rise was tempered by a third successive month of declining shopper footfall numbers, with the downward trend accelerating.
He said: "We have to keep in mind that Scottish retailers are increasingly adept at harnessing the internet and multi-channel innovations to get through to consumers who might not have time to travel to the shops.
"Until April's Scottish sales figures are published, we won't know what impact this waning of footfall numbers has had on actual retail sales."
The SRC director continued: "This is a time of significant tumult for the retail industry and shoppers undoubtedly remain cautious.
"The Holyrood Parliament now exerts significant influence over take home pay and the cost of living and it remains to be seen what impact the planned changes to council tax and devolved income tax next year will have on disposable incomes and consumer confidence going forward."
Diane Wehrle of Springboard, which compiled the statistics, said: "April's footfall figures certainly echo the high street decline seen over recent months, which can be attributable to the poor weather for this time of year.
"But with digital sales and retail parks also slowing down it signifies something more at play.
"The rise in unemployment and economic uncertainty in this pre EU referendum period has undoubtedly adversely impacted consumer activity.
"We know that cuts in retail spending are the first line of defence against threats to household budgets when consumer confidence is knocked."
She said footfall performance in Scotland was more disheartening than across the UK, with a drop of 6.2% overall.
High streets and shopping centres were the culprits, with significant drops in footfall of 9.1% and 7.2% respectively.
These were partially offset by a rise of 2.2% in retail parks, but vacancies in Scotland fell back to 8.4% from 9.1% in January.
Tayside and Fife town centres have not been immune from shop closures, with concern expressed about the effect on Dundee, Perth and Arbroath and Kirkcaldy.
She believed retail destinations needed to broaden their offer to embrace new and formats that drive activity.
They should also have an offer to captures the increasing consumer demand for hospitality and food and beverage.
Helen Dickinson, chief executive of the British Retail Consortium, said retailers, local authorities and governments need to redouble their efforts to tackle the structural change in the retail industry.