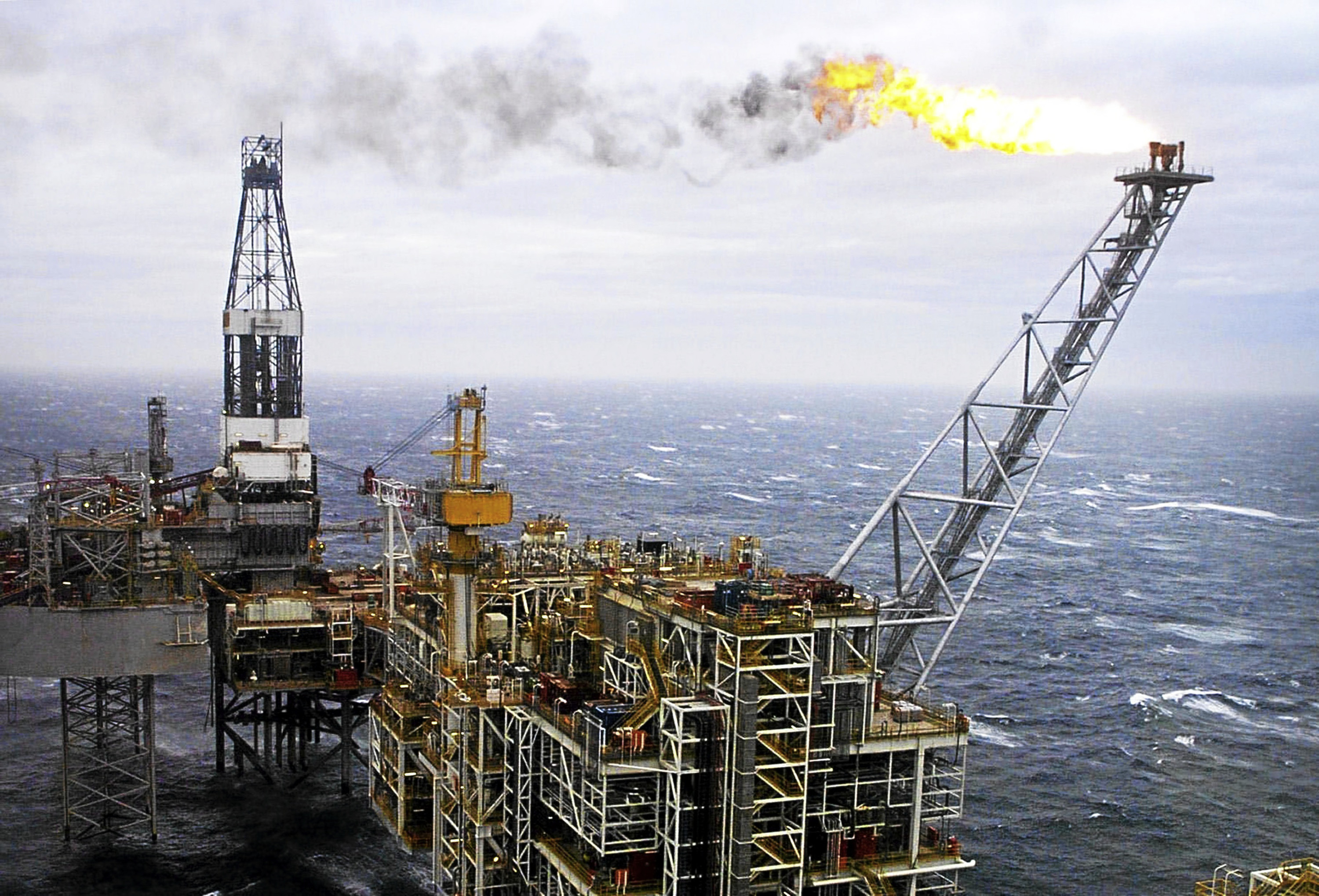 The UK Government has incurred a loss from oil and gas production for the first time in history.
The Treasury put £24 million more into investment and decommissioning than it got back in petroleum revenue tax in 2015/16, the first time the oil balance sheet has been in the red since records began in 1968/69.
The Government said "it is doing everything it can to support the North Sea industry" following the "concerning" figures, compiled by HM Revenue and Customs.
The Treasury received £538 million in corporation tax from production, comprising £259 million in ring-fenced corporation tax and £279 million from the supplementary charge – which was halved by the Chancellor in March and backdated to January 1.
This was not enough to compensate for the £562 million loss it incurred in petroleum revenue tax (PRT), leaving a negative balance of £24 million.
Scottish Secretary David Mundell said: "These oil and gas revenue figures are particularly concerning, showing a fall to their lowest level since the 1960s.
"That's why the UK Government is doing everything it can to support the North Sea industry to become innovative and competitive on a global scale.
"No other government has supported their industry so extensively. We have established the Oil and Gas Authority to drive greater collaboration and productivity within the industry, and in the last two Budgets we announced major packages of tax measures worth £2.3 billion to ensure the UK Continental Shelf remains an attractive destination for investment.
"We are working collaboratively with the Scottish Government and Aberdeen City and Aberdeenshire councils to support the area, but it is because of the broad shoulders of the wider UK economy that we are able to provide this support to our oil and gas industry, and to the thousands of workers and families it supports, at this very difficult time.
"Next week I will travel to Dallas and Houston, the biggest oil and gas producing cities in the USA, to press the case for investing in Scotland, and to find paths for Scottish companies to export their expertise in the industry.
"We need to take action now to build a bridge to the future of the North Sea and help the UK's oil and gas industry to export its world-class expertise around the globe."
HM Revenue and Customs said: "Low oil prices in 2015-16 combined with continuing high levels of investment and increasing amounts of decommissioning expenditure have resulted in Government revenues declining to -£24 million, their lowest levels since records began in 1968-69.
"In 2014-15, the figure was £2,150 million.
"PRT revenues were -£562 million (in comparison to £77 million in 2014-15) whilst corporation tax revenues fell by 74% from £2,073 million in 2014-15 to £538 million in 2015-16.
"Government revenues declined from £10.9 billion in 2011-12 to £6.1 billion in 2012-13, and then to £4.7 billion in 2013-14.
"Significant investment in both existing developments as well as new projects, a decline in the volumes of oil and gas produced combined with a halving in the oil price between 2011-12 and 2015-16 has resulted in Government revenues decreasing to their historical low."