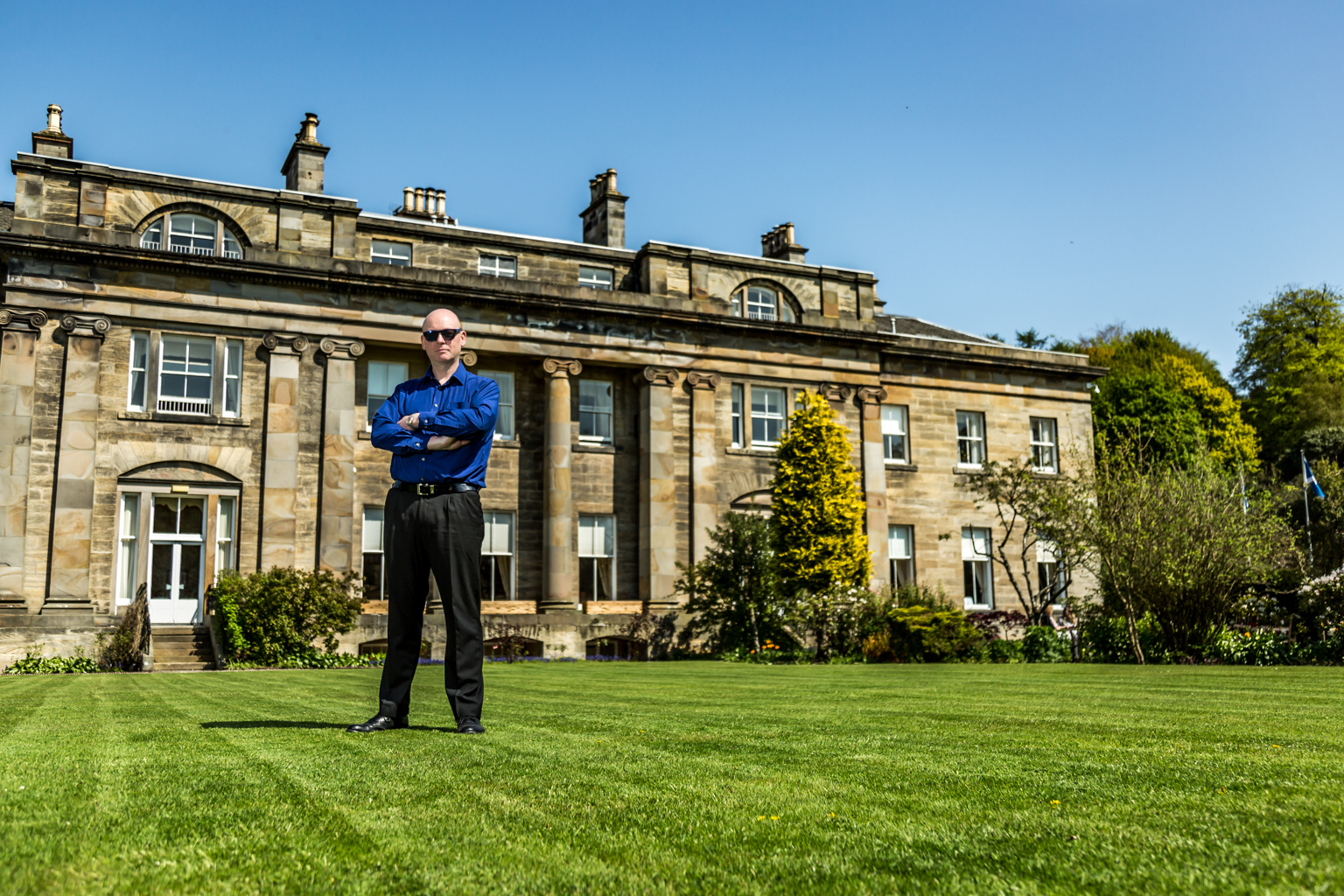 The managing director of one of Scotland's top hotels has warned of challenges facing the UK's entire hospitality sector, including job losses and even closures, as a result of the National Living Wage (NLW).
Nicholas Russell of Balbirnie House in Fife, this year's Scottish Hotel of the Year, said the wage hike has raised his pay bill by £170,000 in 2016.
The cost will be much greater, he warned, as the phased measure is fully implemented.
He believed it will lead to hospitality businesses across the UK amending how they operate by cutting staff, reducing opening hours or even shutting up shop.
The NLW made employers pay staff a minimum of £7.20 an hour from April rising to £9 by 2020.
It replaced the £6.50 minimum wage as part of Chancellor George Osborne's plan to move Britain to a higher wage, lower tax, lower welfare country.
Although raising the pay of millions of low-paid workers, critics say it could also cost thousands of jobs.
Mr Russell said that for the Markinch hotel the NLW would mean a phased 38.5% rise in wage costs over the 260 week period to £9 an hour in 2020.
"In this current financial year, our payroll has gone up £170,000 and our accounts department has worked out that the three year spread without moving to £9 would mean at least £370,000 in payroll increases," he explained.
"Balbirnie House has for many years successfully delivered annual Earnings Before Interest, Tax and Deductions (EBITD) at or above £500,000.
"If the NLW increase without peaking is £370,000, we can see the massive implications ourselves.
"There will be huge consequences across the hospitality industry – pubs, restaurants, cafes and hotels.
"Businesses will be hit hardest where it hurts most, losing the ability to properly maintain levels of reinvestment.
"If a restaurant just breaks even at the moment, and payroll goes up 38.5% it could be a case of "cheerio restaurant." The scenario can't be stated any simpler."
Mr Russell is concerned that the NLW has been actioned by the UK Government without consulting the span of the hospitality industry.
"In order to survive, many operators will have no option other than to cut management, hours, and staff ratios," he believed.
"Many operators will not provide salaries, forced instead to work with renewable and zero hours contracts.
"That isn't at all helpful for society, to see hospitality being reduced to such a circumstance."
He concluded: "As long term strategy, I can't see how the scale of the rise in NLW is either helpful or workable.
"At Balbirnie, we're up for remunerating at or above national benchmarks, but the NLW should have been increased in line with hospitality's ability to pass costs onwards to customers."
"We will be doing absolutely everything in our power at Balbirnie to maintain our status quo and provide as many continued salaried roles, by continuing to embrace digital integration and cutting edge technology to increase sales."