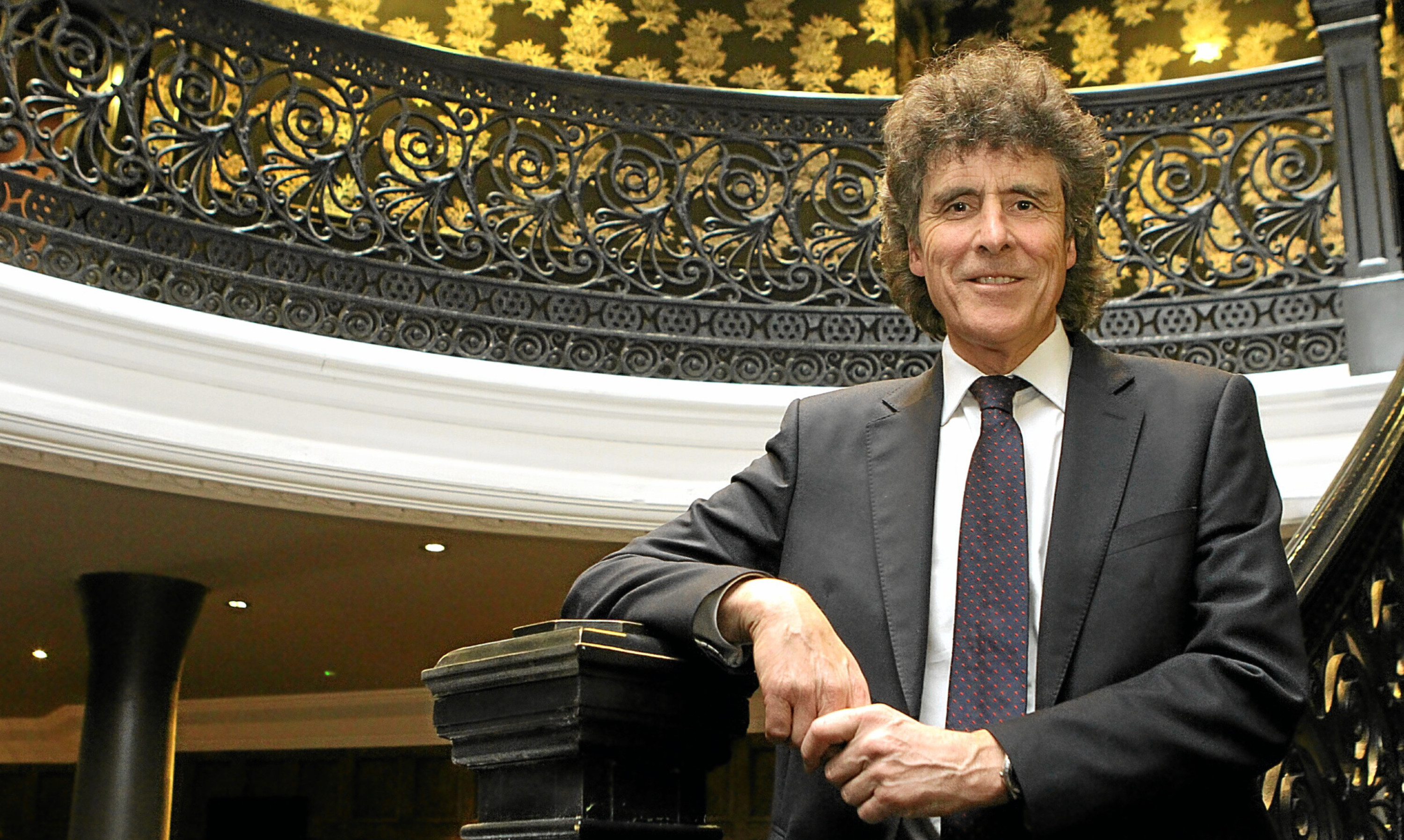 The Dundee-born chairman of Clydesdale Bank has taken up a new role leading the trade body representing tens of thousands of Scottish financial services workers.
Jim Pettigrew said he was delighted to have been offered the chance to lead Scottish Financial Enterprise (SFE) at a time when the financial services sector was going through major changes.
He is taking over from Sir Ewan Brown, who has headed the group for the past four years.
Sir Ewan – who hails from Perth and is a senior governor of St Andrews University – is due to retire on July 1.
His successor is one of the best known figures in Scottish financial services.
The former Dundee High School pupil has been chairman of CYBG – the company behind the Clydesdale and Yorkshire Banks – and was previously chair of Edinburgh Investment Trust.
His CV also includes spells on the board of Aberdeen Asset Management and RBC Europe Limited and a period as chief executive of CMC Markets.
Until recently, Mr Pettigrew was also president of the Institute of Chartered Accountants Scotland.
"The financial services industry is hugely important to Scotland and I feel privileged to havethis opportunity to play a part in supporting and promoting the industry," Mr Pettigrew said.
"It is an exciting time to be joining SFE."
Sir Ewan said Mr Pettigrew brough a "wealth of experience and talent" to the role.
"Jim has worked across a range of financial services sectors and the expertise he brings with him will be tremendously valuable to the work of SFE," he said.
"It is a time of fast paced change in financial services and the landscape in which we are operating, both in Scotland and internationally, is constantly evolving.
"With this in mind, we have embarked on a number of new initiatives at SFE to bring together a shared strategic direction for the industry in Scotland and its part in society.
"It is, therefore, an excellent time for Jim to join and help shape this vision for the future."