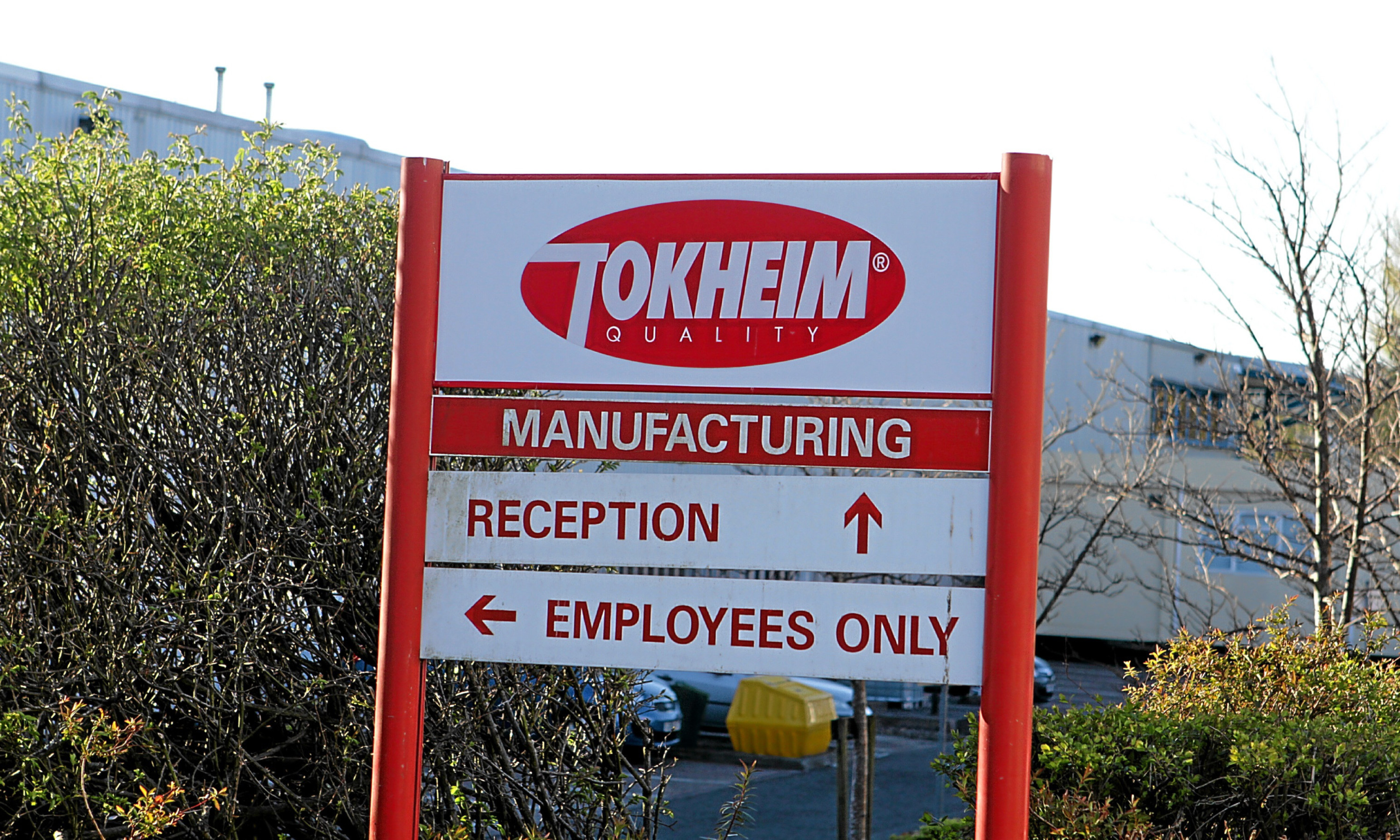 Fuel pumps manufacturer Tokheim is facing the possibility of strike action after workers at its Dundee facility rejected a new pay offer.
Negotiations over a pay award had already been underway for a protracted period when Unite members unanimously voted to turn down a 1.5% offer put forward by the company.
The Courier understands that Tokheim – which was taken over by US industrial conglomerate Dover in a $465 million deal in January – had initially put forward a flat pay award to staff.
That was later revised to the above-inflation award but that has now been rejected by a union vote.
Unite regional officer Ian Ewing said the company had yet to respond to the outcome of that ballot.
However, he confirmed that a further vote could now be held to decide on whether workers would strike.
The West Pitkerro Industrial Estate-based company manufactures fuel dispensers and associated equipment and employs more than 500 staff.
"The company have offered a 1.5% increase to wages which Unite members have totally rejected – 100%," he said.
"At this stage we are still looking at what the next stage will be in this.
"It may go to an industrial dispute but it may not."
A similar issue arose in 2014 and Mr Ewing said workers felt they deserved greater reward.
"Dover Corporation bought them out in January and at that time the company was saying to the workforce they were great, fantastic and flexible," he said.
"Then on the other hand they are saying we haven't got much to pay you with."
Management said no notification of an industrial ballot had been received and they were hopeful the 2016 pay negotiations would conclude successfully.
"We are currently in negotiations with the union on the 2016 pay review and the first ballot of the union's members to consider the company's offer was held on June 17," the company said.
"Following the vote, the union has advised us that the offer was unanimously rejected and that they would inform the local Unite official.
"The company was also informed that the membership would await the official's instructions and advice on future proceedings and we were assured that the official would be in touch with the company in the not too distant future as to the next stage of any proceedings.
"To this date, we have not received any communication from the local Unite official regarding the 2016 pay negotiations and the further steps they wish to take.
"Tokheim Dundee enjoys a very open and constructive relationship with the Union and we are hopeful that we will be able to reach an agreement on the 2016 pay review to the satisfaction of our employees and the Union in the coming weeks.
"Since Tokheim's acquisition by the Dover Corporation in January 2016, the company has seen a positive growth and development of the production and business in Dundee.
"This has been reflected in the increased demand for the permanent workforce by nearly 50 employees in the first 6 months of 2016 alone and we are currently recruiting more temporary workforce to satisfy ever growing customer demand."