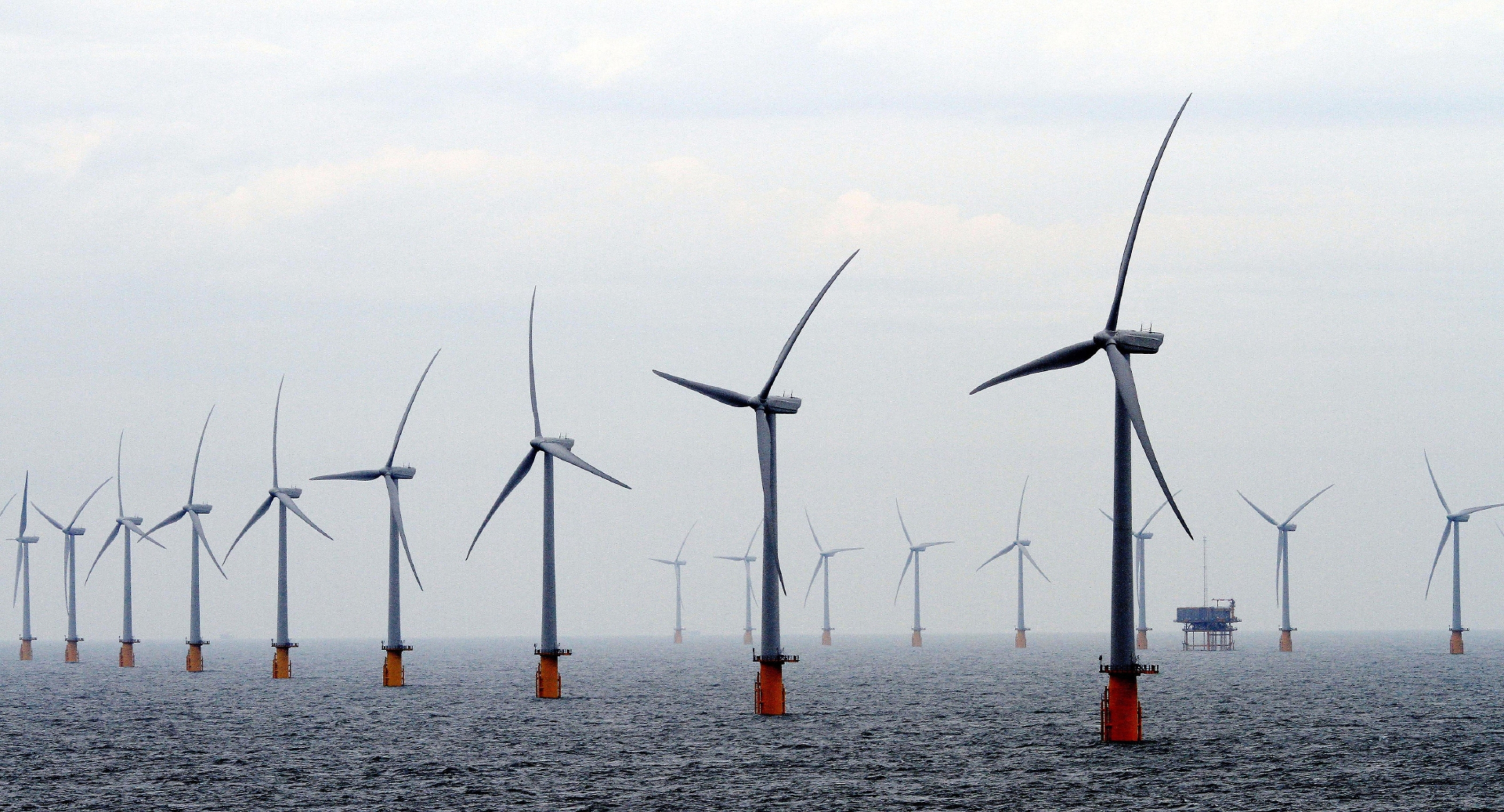 Scottish Government hopes of meeting our energy needs from renewables are now all at sea – but not in the way they would want.
The multi-billion pound windfarm developments in the outer Firths of Forth and Tay were supposed to generate enough electricity to power the equivalent of several Edinburghs.
They were also supposed to provide a much-needed boost for the Scottish economy starved of oil industry spending.
Forth Ports invested £10 million on upgrading Dundee's docks to allow the city to capitalise on anticipated orders from renewables and decommissioning markets.
The city council also ploughed a fortune into road changes round the harbour to improve access for heavy vehicles laden with wind turbines destined for offshore developments.
That vision of a bright, green and economically viable future has now been shrouded in mist as a result of the RSPB's successful legal challenge against the Neart na Gaoithe, Seagreen and Inchcape windfarm projects.
Embarrassingly for the government, Lord Stewart ruled that their original approvals for the projects were seriously flawed in procedure and substance.
He said they hadn't consulted properly with the RSPB, who were concerned about the turbines' danger to sea birds, and with statutory natural heritage bodies.
Scottish Ministers should not have made their decision on the basis of un-consulted material.
The judge also suggested that RSPB was"frozen out" of the process for considering the fuller impact of the projects on bird populations.
The Scottish court's ruling isn't final. The Scottish Government can appeal all the way up to the Supreme Court in London but that could take a long time.
One legal expert, Jamie Grant of MacRoberts, thinks it more likely that the developers will reapply with scaled down schemes less harmful to birds.
Even that approach may not be plain sailing because of the North Sea's European Union-backed designated sites for the protection of seabirds.
Challenging these legally protected zones may be a tricky issue for the EU-supporting Scottish Government to address.
Scotland is potentially rich in renewable energy but fulfilling that potential – with the exception of hydro power – is proving elusive.
Windpower isn't an efficient producer of electricity as windspeeds constantly change, and wave power is very difficult to harness.
But are we looking at Scotland's energy problem the right way?
Electricity accounts for only 20% of our energy consumption and an even smaller proportion of supply.
New coal and nuclear power stations would plug the gap but that won't happen.
So will we have to import electricity in the same way we import oil, or produce it from something else like fracking or underground coal gas?
The Scottish Government has avoided that question because of its moratorium on unconventional processes, but how long can it wait for another answer to blow in?