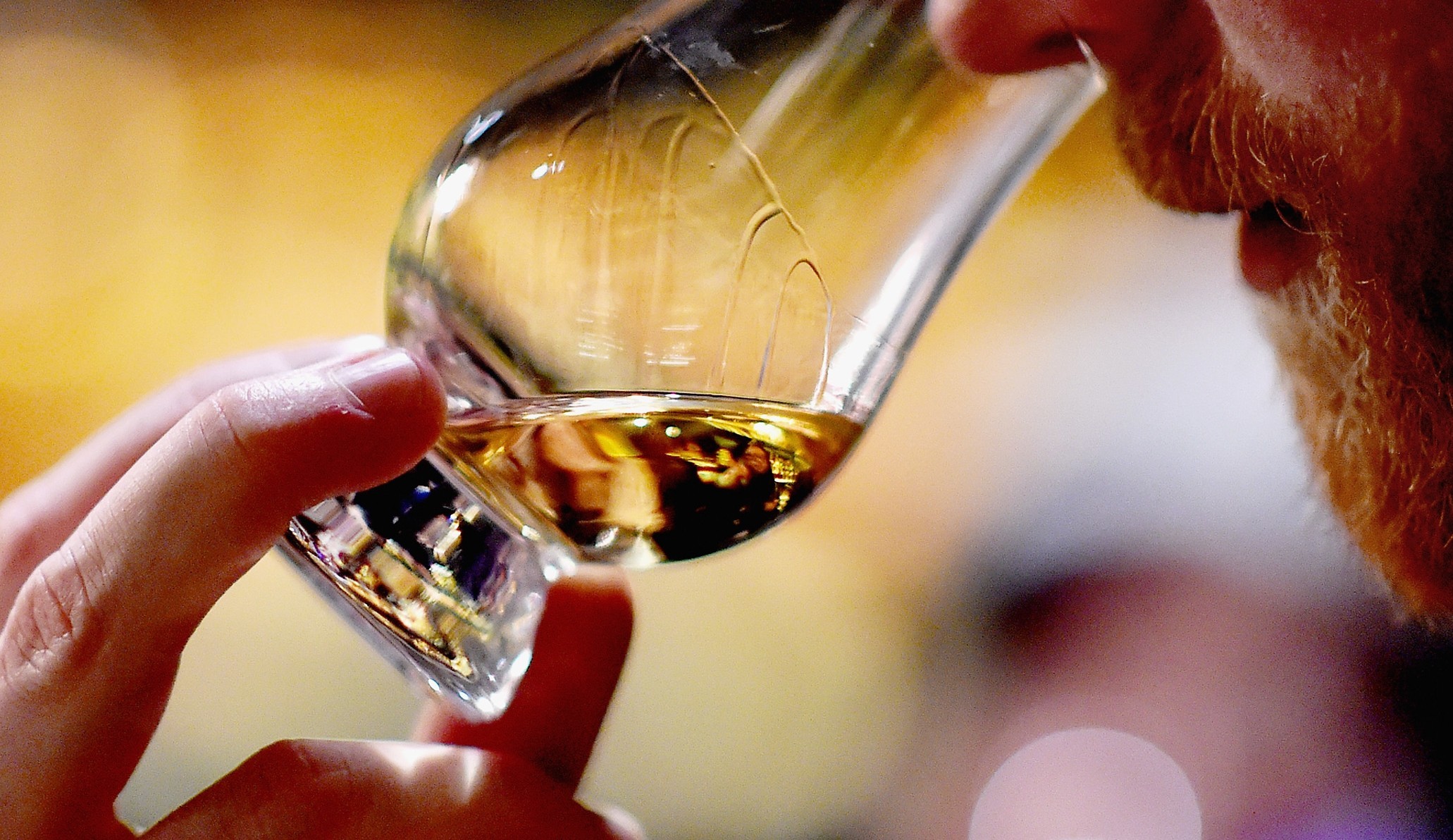 Some of Scotland's new small-scale whisky distilleries are risky investments, according to a top economist.
Professor Tony Mackay said he was bemused by the flood of plans for new whisky, gin and other alcohol distilleries north of the Border.
The Scotch whisky industry is going through a difficult period, he stated, with exports falling because of competition from countries such as Japan, and consumers switching to other spirits.
Scotch whisky is a cyclical industry because of the length of time it takes to invest in new capacity and distil the spirit.
Some whisky is sold after distilling for three years but single malts are not sold until they are considerably older.
The industry had to take a long-term view of demand and supply. A few years ago the Scotch whisky industry decided there was a shortage of capacity and invested heavily to address the issue.
New distilleries and expansions were on a relatively large scale, including Diageo's £40 million Roseisle distillery in Moray.
Most of the recent proposals were for small scale of craft distilleries. The professor said these would add very little to total capacity but would be very important for their local economies.
Those currently under construction included Lindores Abbey in Fife and one is planned for Aberargie near Perth.
Whisky accounts for 88% of drinks production in Scotland, with exports from Scotland accounting for 90% of the output.
The value of Scotch whisky has fallen, and that trend is due to continue until 2018. Statistics from the Scotch Whisky Association show substantial growth in malt whisky production, however.
World alcohol consumption is increasing but Scotch whisky has lost market share, and Professor Mackay said it may continue to do so.
He stated: "Most of the new investments are in very small-scale, craft distilleries, which will add very little to overall supply.
"The investors involved are not interested in the overall demand/supply balance.
"They believe that they can realise their desired market shares even if overall whisky consumption declines.
"Their whiskies will not be competing with the very popular blends such as Bells, Famous Grouse, Johnnie Walker and Whyte and Mackay.
"Some of them seem risky investments to me, but good luck to them all."
Professor Mackay noted the explosion in gin distilleries in Scotland, a spirit of which he admitted to having little knowledge.
Those on the Scottish Gin Trail included Arbikie in Angus, Eden Mill at St Andrews and Strathearn near Perth.
Wine and Spirit Trade Association reported that gin is worth £1.8 billion to the UK economy and 70% of the total is produced in Scotland – numbers that surprised the economist.
He added: "The drinks industry is not doing as well as the Scottish Government and Scotch Whisky Association claim but….there is still a high level of entrepreneurship in it."