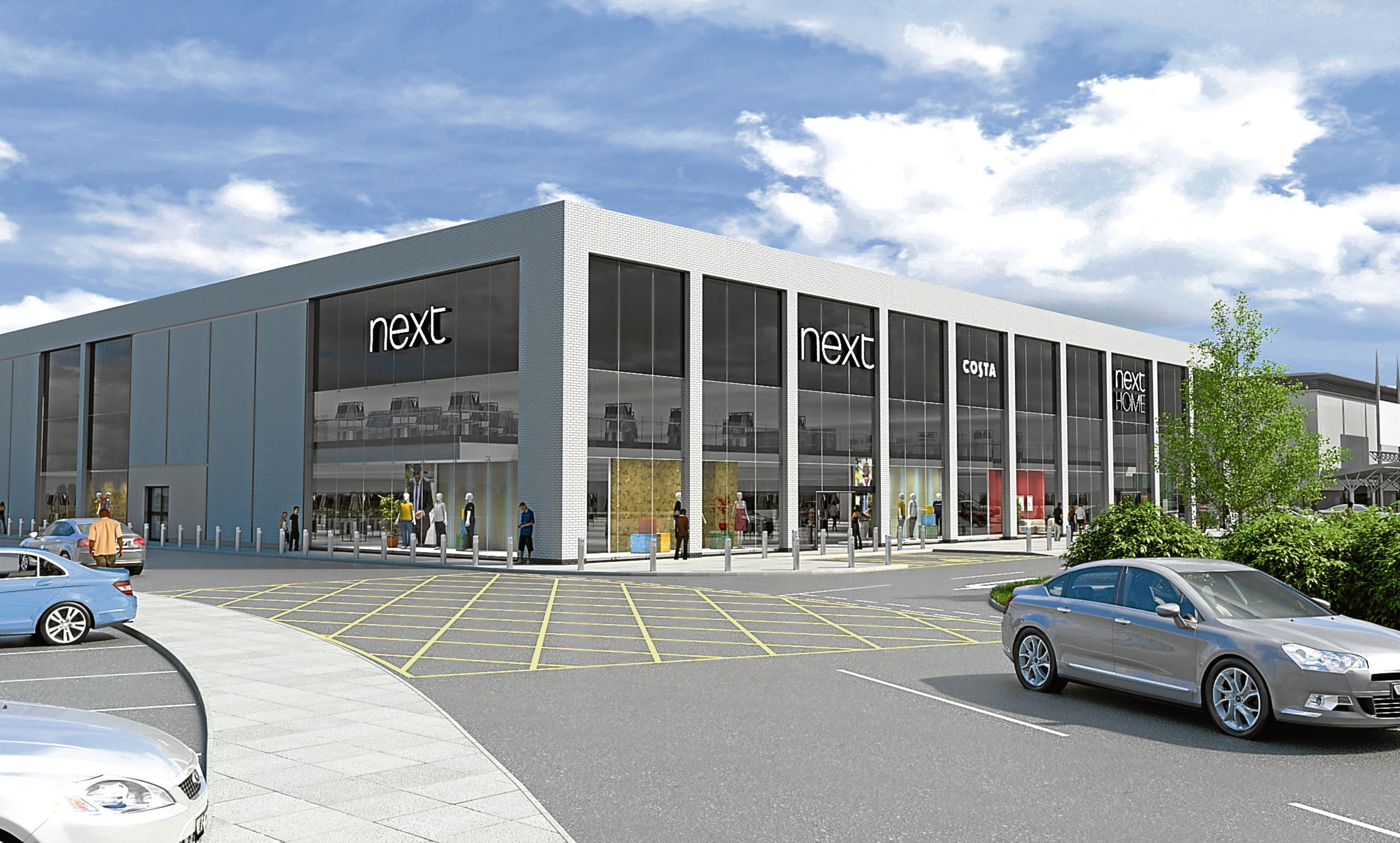 The economic benefits would not justify a departure from the development plan.
So concludes a planning report to go before councillors in Dundee next week into a proposed £5.4 million investment by retail giant Next at Kingsway West retail park.
The key concern is a new out-of-town Next superstore selling a mix of homewares, clothing and shoes would significantly undermine the "vitality and viability" of trading in Dundee city centre.
If Next is to be given the green-light for its plan, councillors will have to set aside two local planning policies and possibly open up the city to other similar applications from retail's big boys.
I understand the planners' concerns but they don't hold water for me – especially because Tesco already offers clothes, food, homewares and other goods at its store just yards from Next's proposed new site.
The state of the Dundee city centre under the current planning regime also gives me cause for concern.
I took a stroll through Dundee city centre at the weekend and came across void after retail void on the high street.
I have previously commented on Reform Street – it remains a work in need of progress – but the wider city centre is hardly thriving either.
The council is no way to blame for the structural challenges facing the retail sector – new figures have thankfully shown a lift in sales for July but spending remains subdued – but it does have a role in presenting Dundee as an attractive place to locate.
Spend a few minutes in the city centre and you'll be left in nod doubt that those efforts need to be redoubled.
The economic squeeze is obvious – the closing down sale at BHS is one example and there are many other smaller concerns struggling to keep the doors open – and it left me wondering what message the city is giving out by standing in the way of Next.
Are we risking cutting off our nose to spite our face?
I certainly hope not as we are talking about 125 new jobs with a quality employer at a time when work is scarce.
Next's proposal may not be to everyone's liking – I am even sure they are many that will applaud the planners for sticking to their guns in the face of a corporate giant with the resources to make life very difficult – but I think the armageddon card is being overplayed.
Next's proposal certainly won't solve the problems in the city centre but I don't see it significantly exacerbating the issues either.
I hope councillors think long and hard about the pros and cons of this issue before coming to their decision.