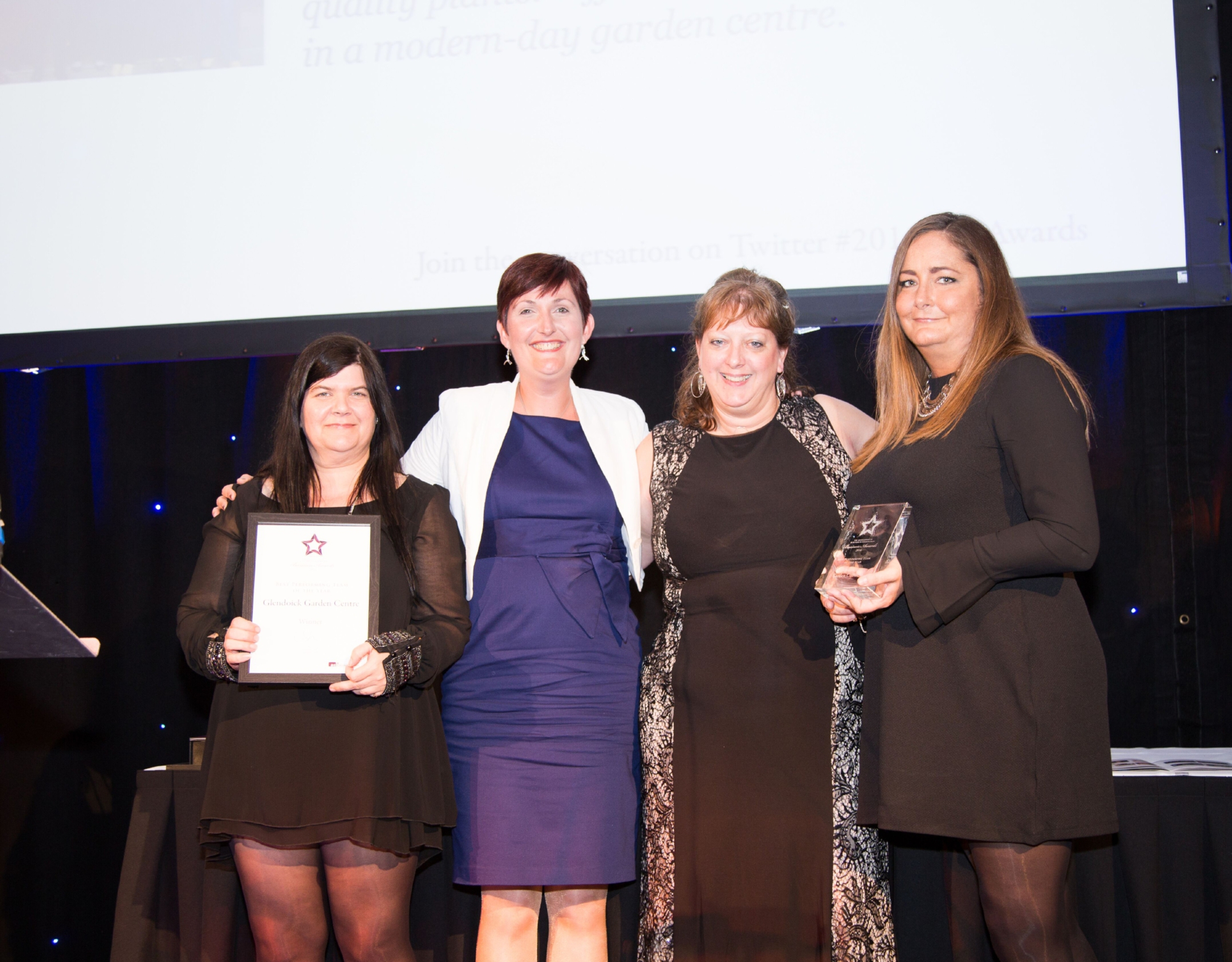 Glendoick Garden Centre won the best performing team of the year prize at the Association of Scottish Businesswomen awards for 2016.
The Perthshire business ladies were instrumental in increasing sales by more than 10%, double the average at a challenging time for the industry.
Glendoick operations director Heather Borderie said: "It was a fitting reward to a hard-working group of people."
She said greater managerial responsibilities at Glendoick are delegated to department managers, and this policy delivered rewards.
"They run their sections as they want including sourcing products they think will sell well, and this has succeeded," she explained.
An example was a free bowls of soup offer to under 10s as part of a healthy foods promotion, which brought in more families.
Mrs Borderie added: "We are a family business run by Kenneth and Jane Cox and family values are a big part of our success."
Bharti Rajput of health and beauty treatment provider Sole Body Soul of Dundee won the most enterprising business category.
Kara Swankie of Swankie Jo's gift shop and boutique in Dundee was a young business category finalist.