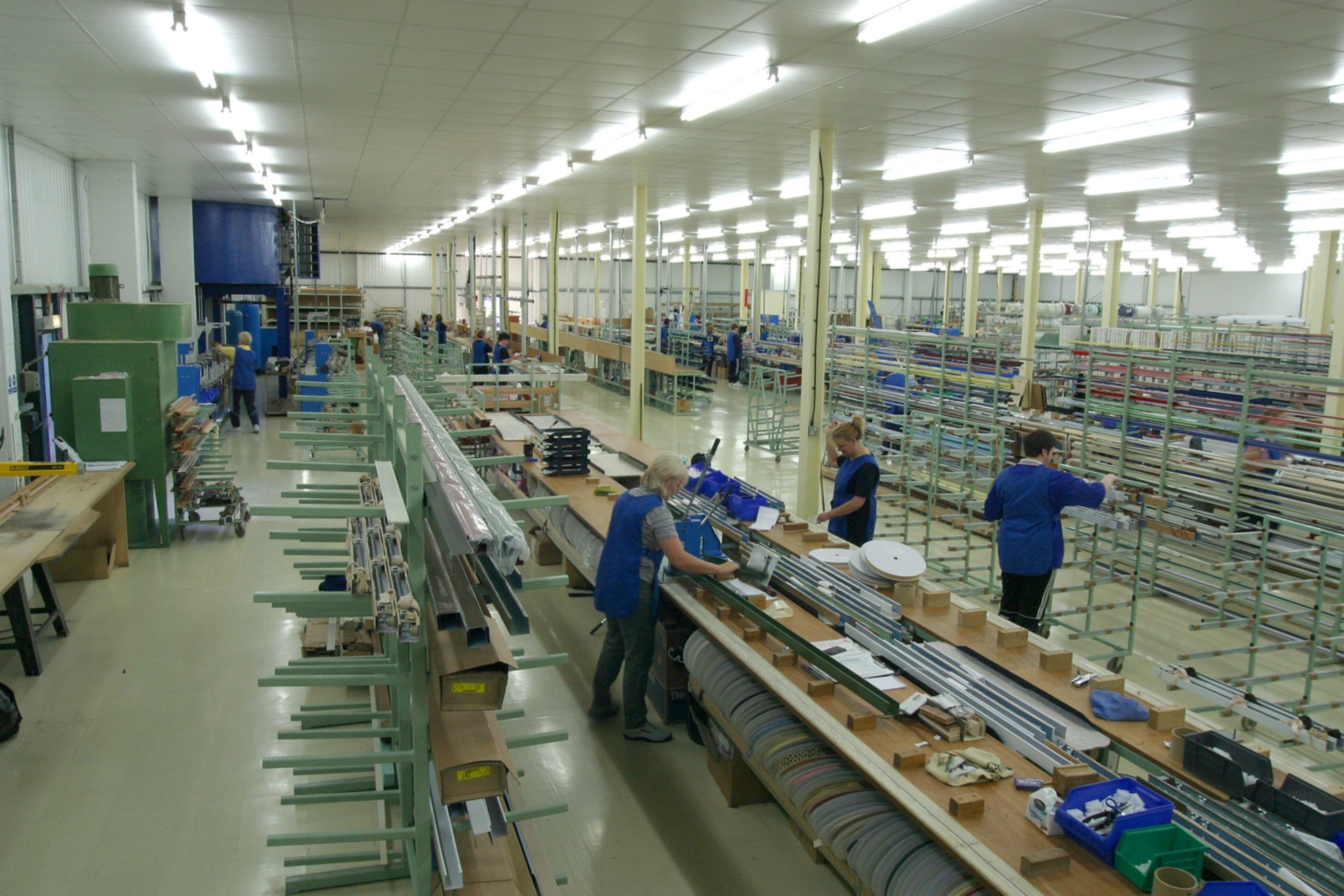 Stevens (Scotland), the Brechin window blind maker, unveiled a pre-tax profit rise of more than 60% in the year it was taken over by Dutch giant Hunter Douglas.
Employing 120 people, the firm's turnover in 2015 from continuing operations was up by almost 17% at £8.6 million.
Costs of sales were up by more than £1m at £5.6m but profit before tax rose by more than £300,000 to £803,681.
Dutch director Gerardus Hassink said: "Although the environment in which the company operates still remains challenging, 2015 was a positive year with 17% growth bringinging turnover to £8.6m with gross profit increasing £0.2m to £3m."
Gross profit had reduced from 38% in 2014 to 35% but administrative expenses fell by 25% to £1.1m.
"Profit before tax increased 62% to £0.8m with the directors being satisfied with the results," he added.
Stevens became a subsidiary undertaking of Hunter Douglas (UK) Ltd in October 2015 in a  multi-million pound deal.
The ultimate parent company Hunter Douglas NV is domiciled in the Netherlands and incorporated in the Netherlands Antilles.
Stevens was founded in 1968 and was controlled by director Pamela Stevens and her son Gordon.
Hunter Douglas, based in Rotterdam, is a group of 125 companies in over 100 countries, employing around 16,000 people.
It is the world market leader in Luxaflex window coverings and a major manufacturer of architectural products.
It said at the time the acquisition of Stevens would further strengthen Hunter Douglas' position in the UK window covering and sun protection market.
The new owners said the company's management would remain unchanged and its employment would not be affected.
Stevens prides itself as a leading manufacturer of window blinds in the UK.
The core part of the business is the trade division, which supplies over 1000 independent blind companies through out the UK.
The Brechin firm boasts of its investment in production facilities which it admitted are expensive and often speculative.
A statement on its website adds: "Most investments have borne fruit and, with the commendations of our customers coming in thick and fast, we will continue to develop our people and production methods to ensure that the Stevens (Scotland) service remains second to none."